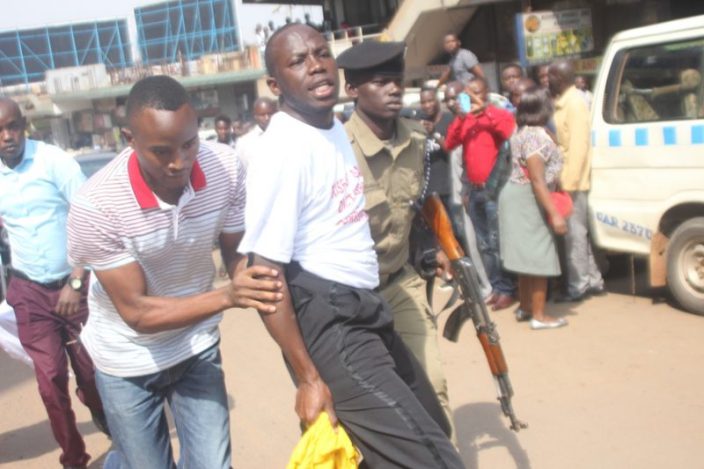 Kampala Metropolitan Area police spokesperson Emilian Kayima confirmed the arrest of the group led by a one Robinson Wabulembo was on Tuesday morning.
The duo dressed in white were caught setting the t-shirts bearing President Yoweri Kaguta Museveni face on fire along Luwum Street in Kampala city center.
They had placards, the group said it could not tolerate lifting of age limit so as to facilitate "another term of corruption."
"We are fed up of this government full of corrupt individuals. We say no to removal of age limit by anyone," Wabulembo told journalists.