Prof. John Mugisha the Cavendish University Uganda Vice Chancellor was recently awarded a Fellowship of African Institute of Public Health Professionals.
This prestigious event was held in Abuja, Nigeria during the just concluded conference on July 15th where a number of Cavendish University Uganda alumni travelled long distances to support the Vice Chancellor who was pleasantly surprised at this kind gesture.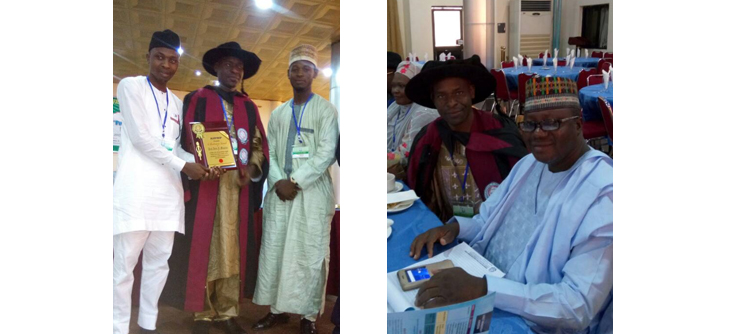 The African Institute of Public Health Professionals is an internationally recognized institute whose membership is open to all Public Health Professionals in Africa.
The Institute was established to assist areas in Africa that have a history of disease and environmental problems thereby creating a healthy environment that's conducive for living. The Institute also aims to build a strong network of seasoned professionals and strengthen their capacity through, research, training, symposia, etc.
Cavendish University Uganda is one of the leading private Universities in Uganda offering certificates, diplomas, bachelors and master's degrees that strive to address societal gaps in the Faculties of Science and Technology, Business and Management, Socio-Economic Sciences, Law and a School of Post Graduate Studies.