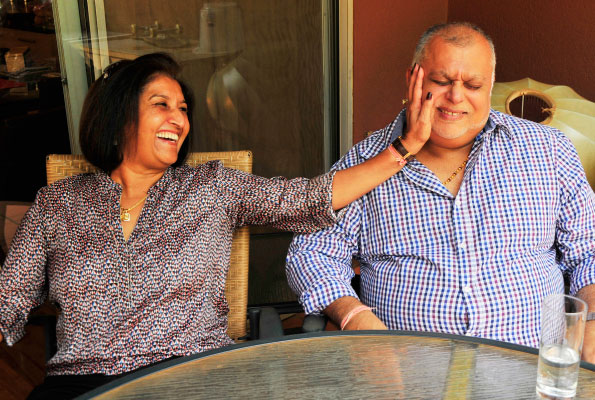 The Court of Appeal is set to hear the case against businessman Sudhir Ruparelia for failure to pay Shs 40m.
This was the outcome of a pre-scheduling conference at the Court of Appeal presided over by the court's Deputy Registrar His Worship Deo Nzeyimana. Mr. John Martin Ofwono, the plaintiff, through his lawyer Mr. Brian Othieno, said neither Mr. Ruparelia nor his lawyers attended the meet, an indication that he is not interested in thepre-trial.
His Worship Nzeyimana said the matter will now be cause-listed and assigned a panel to handle it. A pre-scheduling conference is a meeting where parties in a case meet with judicial officers at court to deliberate on how the case is going to be conducted.
Mr.Ofwono, lodged a memorandum of appeal, dragging Mr Sudhir and Speke Resort and Country Lodge Limited to the Court of Appeal being dissatisfied with a ruling made by the Commercial Court ruling.
In 2010, the Commercial Court dismissed the application against in which Ofwono was demanding Shs40m. According to Ofwono, the trial Judge erred in law and fact by finding that there was no independent evidence to show a contract to slash and cut the papyrus in the extra 20,016 square meters and thereby arrived at a wrong decision occasioning a miscarriage of justice.

He also faults the Judge for failing to properly evaluate the evidence on record and thereby arrived at a wrong conclusion occasioning a miscarriage of justice.
Mr. Ofwono contends that the trial judge erred in fact and law by finding that the first phase of the contract was well documented with a memorandum of understanding whereas the alleged second phase was not.
He therefore wants his appeal to be allowed by court and judgment of the lower court to be set aside. He also wants court to award him costs.
The cause of action arose in October 2005, when Mr. Ofwono was employed as a casual laborer to cut papyrus reeds that had overgrown at the prestigious Speke Resort and Country Lodge Munyonyo, a luxurious resort in Kampala that Mr Ruparelia owned Mr Ofwono says Mr. Ruparelia approached him through an agent with an offer to cut down over-grown papyrus reeds from Speke Resort for the payment of 60 cents per square meter of reeds slashed. Ofwono says that he slashed down papyrus reeds covering the area of 20,016 square meters between December 20, 2005 and March 2006, and was supposed to be paid $12,000, but never received the money.