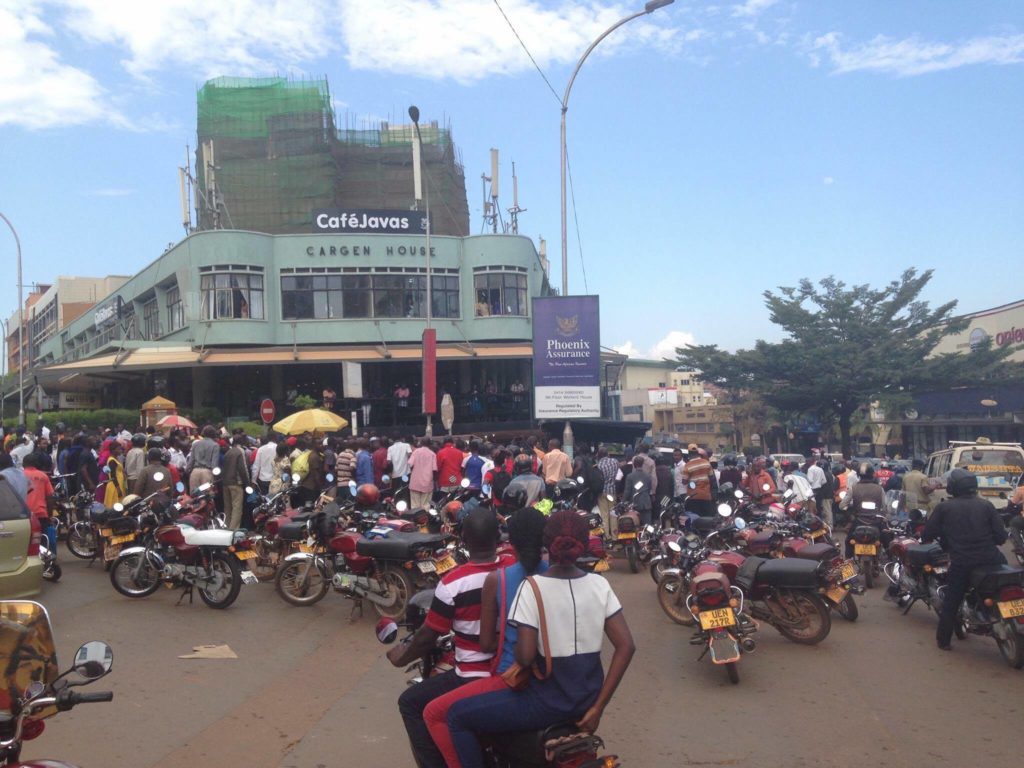 Police on Thursday evening rescued an unidentified man who was narrowly lynched by residents at Jinja Road.
According to our reliable sources, this man stormed Cafe Javas formerly Nandos with a mission of wanting to burn the facility.
It's said that the man came on a motorcycle with a jerrycan of petrol and reached for a lighter.
"After pouring petrol at the entire food court, he reached for a lighter to set the place ablaze," said Betty Namukasa .
The attacker was intercepted by some of the customers who had turned up to get some bites before beating him to near death.

The unidentified man was however saved by police that whisked him away to Mulago hospital where he is nursing injuries.