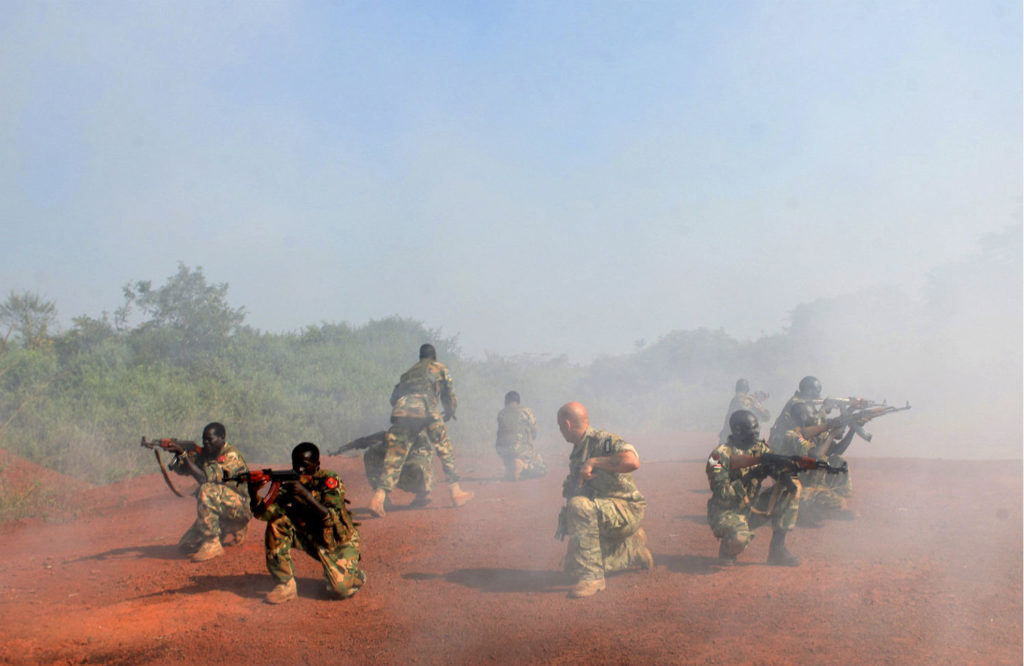 A senior SPLA officer has died of suspected food poisoning after eating food during a workshop organized in Wau town in South Sudan's Wau State on Thursday, a municipal official said.
The mayor of Wau town Dominic Emilio told Radio Tamazuj this afternoon that Can. Mathok Akec, who was the Acting Operations Commander in Wau, was taken to hospital yesterday but died later due to suspected food poisoning during a four-day workshop in Wau.
He pointed out that about 57 officers who attended the workshop reported gastrointestinal illnesses shortly after eating food during the workshop yesterday and were rushed to the hospital.
"The suspected food poisoning was confirmed yesterday after Mathok died. I don't know the organization that organized the workshop for the SPLA officers at Griniti. The participants were being served with food prepared by hotels in Wau," Dominic said.
He pointed out the final report by doctors is not yet released.
SPLA deputy spokesman Santo Domic said Can. Mathok Akec was reported to have died of suspected food poisoning during a workshop organized for SPLA officers at Grinti military barracks in Wau.

"The workshop was organized by UNMISS, so the workshop lasted for several days. The meals were being served to the participants by a hotel in Wau," said Santo.
He pointed out that investigations are underway. "We are still investigating the matter, so when the final report is out I will give you more details," he said.
UNMISS officials could not immediately be reached for comment.
Radio Tamazuj