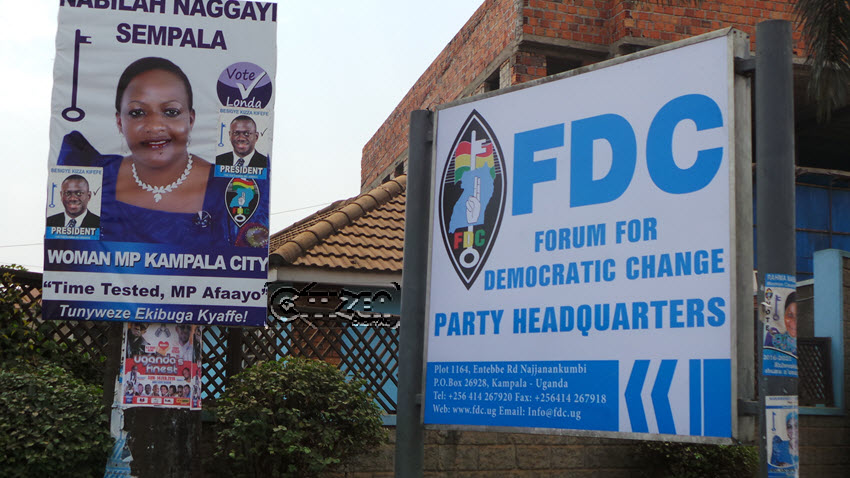 The Forum for Democratic Change (FDC) party has implored the cabinet to discuss the age limit campaign with the voters before removing the presidential age limit cap that was set at the age of 75 years.
Speaking while addressing the media at FDC headquarters Najjanankumbi, Paul Mwiru the party Deputy Spokesperson has cautioned his honourable colleagues about tampering with the constitution citing that it's an act takes Uganda back in terms of democracy.
According to Mwiru, the cabinet passed information barring the public from discussing the rifting of the presidential age limit that was set at the age of 75 year as per article 102(B) the constitution of the republic of Uganda With a pledge of prosecuting whoever discusses it before tabling it to the August House.
"Legislators should know who sent them to parliament before taking a step rather they will be voted out of the house'' Mwiru said.
He adding that Ugandans are angry about tampering with the constitution, before execution of what they call a big project of lifting the presidential age limit, they should first discuss and negotiate with voters who sent them in parliament''.
Mr. Mwiru advised. However paul says FDC condemns acts committed against the MP for Kasanda south Simewo Nsubuga by an activist William Ntege at the celebrations of Kabaka Ronald Muwenda Mutebi II's 24th coronation ceremony that were held in Mityana last week.

"In other to stop being attacked by other activities in the caliber of Ntege, legislators should vote out the lifting of the presidential age limit". Angry Mwiru implored.