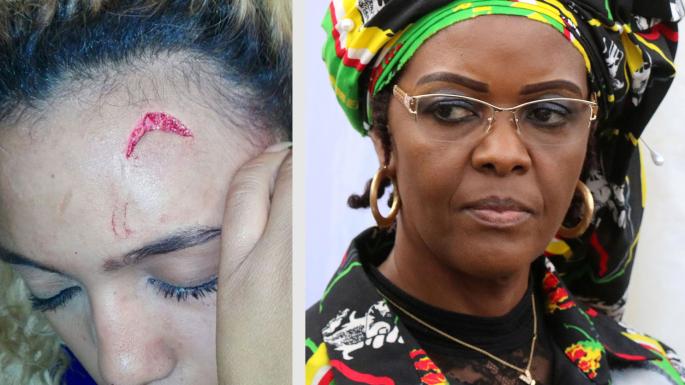 South Africa's former head of the African Union Commission, Nkosazana Dlamini-Zuma, has waded into the row over Zimbabwe's First Lady Grace Mugabe's alleged assault of a South African woman, SABC reports.
Mrs Mugabe is accused of hitting 20-year-old Gabriella Engels over the head with an extension cord in a hotel room near Johannesburg.
Ms Dlamini-Zuma is hoping to become South Africa's next president, and said at her book launch on Thursday that the law must take its course:
Whether one beats another… it is wrong and the law must take its course… but women are capable… they cannot be judged on that."
She added that: "The behaviour of one woman should not be allowed to blight on women aspiring to lead".

Ms Dlamini-Zuma added that women were human beings and some were bound to make mistakes "just like men do".
Meanwhile, authorities in South Africa say Zimbabwe has formally requested diplomatic immunity for Mrs Mugabe and add that the request is under consideration.
Nkosazana Dlamini-Zuma says Zimbabwe's First Lady #GraceMugabe , must face the full might of the law #sabcnews pic.twitter.com/Mx8uXRxKGu

— SAfm news (@SAfmnews) August 18, 2017