In a move to fulfill the mission of consolidating power for extra more years, a series of plots have been designed by President Yoweri Kaguta Museveni to keep in command and at the helm of Uganda's top seat.
According to our well-placed insider, it has been revealed that though some people have taken it so lightly, the mission to have President Museveni kept on the steering wheel of the NRM bus and run for President come 2021 general election is unstoppable at all costs.
Our highly place insider has revealed to us that President Yoweri Museveni has however bowed to both internal and international pressure and disbanded plot to scrap off article 102(b) from the Ugandan constitution. We are told, President Museveni has instead opted to invoke the Statutory Declarations Act, and change own age by filing a statutory declaration that he was born in 1947 instead of 1944.
"President Museveni is going nowhere. He has chosen to abandon lifting age limit to changing his own age. He is considering to file a Statutory declaration that he was born in 1947 instead of 1944,'' an insider revealed to us.
Before State House published his baptism card on social media indicating that he was baptized on 3 August 1947 – that is three years after he was born, it's on record that Museveni has always said that he doesn't know the specific year when he was born since his parents were illiterates.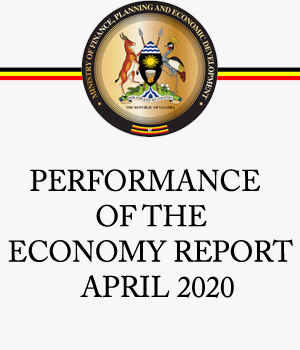 However, contradictions hovering over his exact date of birth. In his book titled "Sowing the Mustard Seed" published in 1997, President Museveni indicates that he remembers his baptism ceremony and that he was about three years of age. This leaves one to wonder whether if it is to go by the new date of birth, he could barely remember anything at that early age of not even a year on planet earth.

Article 102(b) limits the age of anyone vying for the post of the President at 75 years of age.
Reliable Information at the National Identification and Registration Authority (NIRA) have always indicated that Museveni was born in 1944, and would be 77 years of age come 2021 general election making him illegible to contest for the topmost seat of the land.
A few months ago, the Presidents of the United States of America, Russia and the Queen of England warned Uganda's President Museveni over tampering with the Constitution in pursuit of lifting the presidential age limit.
Our highly diplomatic sources intimated to us that the US President Donald Trump was the first Western Power leader to call on President Museveni about a month ago with severe warning against him not to dare touch Article 102(b) of the constitution that restricts presidential age limit to 75 years.
It is said that President Donald Trump message which was precise and clear warned Museveni of dire consequences if he dares push for the abolishment of Presidential age limit in the Ugandan Constitution. However no one can tell what 'dire consequences' mean in such context.
In the same period, the Queen of England sent a personal messenger to President Museveni to deliver a similar message warning him not to dare tamper with the proposed lifting of Presidential age limit to benefit his long stay in power. The queen was personally concerned about the political trend the country was taking if such restriction that seem to be the only bottle neck to limit President Museveni to contest come 2021 is removed.
The Russian all powerful President Vladimir Putin also held a telephone conversation with President Museveni and made it crystal clear that the two won't stand side by side if the presidential age limit clause is abolished in the Constitution of Uganda. The two presidents and nations of Uganda and Russia are reported to have been sharing a cordial relationship since President Putin returned to the top job in Russia in 2012.