Proverbs 14:1 "Every wise woman buildeth her home: But the foolish plucketh it down with her hands" So says the holy book.
Last week must not have gone well with the Bayiira as it ended with the unpleasant news of the dethronment plot of king Mumbere by his very own family members led by his Mother Nyamukama Christine Mukirania who now calls herself 'Mwinyengoma'.
But to the Dream Team crew and those who care to read and trust what we write, this was not news because the Eagle eye had cited this plot some time back and we had laboured to unveil this to our esteemed readers for them not to be caught unaware.
As the Dream Team, when others say 'why' for us we say 'why not' and when they say 'why not' for us we bring the 'why' part of it so amidst this confusion, two or three things need to be noted that should bring some ray of hope to every Yiira speaking person who wishes well for this kingdom and King Mumbere in particular.
In the first place, the circumstances under which the king can be replaced are clear in the Rwenzururu constitution that the king can only be replaced if he becomes insane or dies, neither of the two has happened to King Mumbere but even if they had, it is also clear on who should replace him and that is his first male child in this case who would be prince Charles Nyamutswa, how does then Nyamukama (Queen mother) become the immediate heir of her son?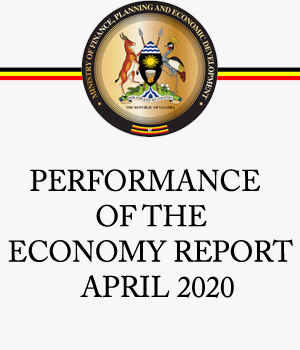 Secondly that everyone is presumably innocent until proven guilty by a competent court so since when did Nyamukama become some high court judge to tell that her son is guilty and therefore should be replaced?
Then lastly Rwenzururu is an organized institution that is not owned by any single individual whether a member of the royal house or so, actually not even the king as an individual but rather the entire Bayiira, they crowned Mumbere as the king and there know when and who can replace him if need be anyway.
My only message to my beloved grand mother Nyamukama is that it is good to forgive your enemy but never forget his name, I hope you know the devils hand behind the Rwenzori omen so I don't expect you to forget so quickly.
Just remember that no matter how disciplined a leopard may try to behave, never trust it to the level of housing it with goats or it will surely eat them some day and then the entire royal family should know that when brothers fight to death, a stranger inherits their properties, so I hope you understand the consequences of this cheap fight and how the one using you will dump you after hitting his target.
And to my king, remember that even if a kilogram of meat was to buy a million shillings, no lion would resort to eating grass.
So I hope the current turmoil won't compel you loose focus but rather will fine tune you because gold is tested by fire so who knows, this could be some test preparing you for something bigger and great.
Then to the entire Banya'businga, don't be quick to trust shortcuts in solving the Rwenzori crisis because most of them may turn to be suicidal at some point, remember there is a way that seems right but when it only leads to death.
Otherwise for us as the Dream Team, if 100% of the Bayiira would remain standing with King Mumbere, then we would be among them but if 99% would stand against him, then we would be the 1% standing with him and if 100% would be against him, then we would have probably died.
Otherwise we come for and in peace because the peace we wanted yesterday is still needed today, tomorrow and forever in the Rwenzori where my story begins.
Trusting that the only remaining hope we have is the hope that there is still hope.
Isande Atanazio.
The Dream Team.