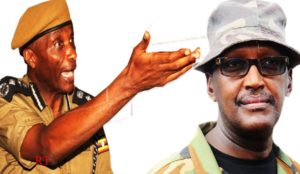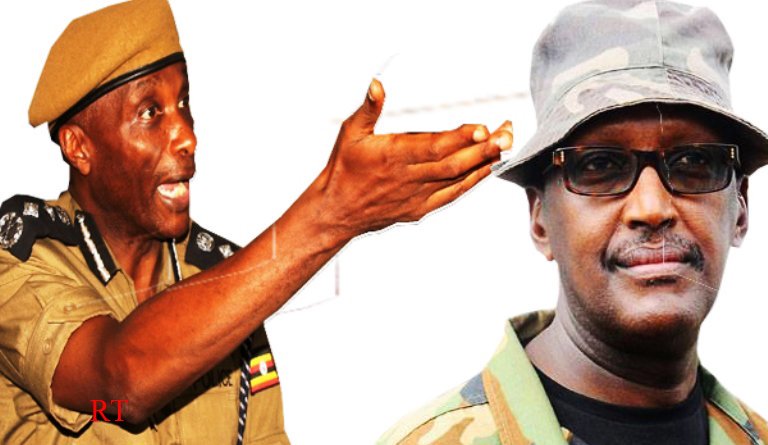 Wrangles between top security chiefs are reported to be responsible for the security breakdown in the Country, DP President Nobert Mao has said.
While appearing at Frontline talk show on NBS Television on Thursday, Mao, revealed that the bad blood between the Inspector General of Police (IGP) Gen. Kale Kayihura and the Minister for Security Gen. Henry Tumukunde has led to cliques in security policing and intelligence gathering which has created loopholes for criminals to take advantage of.
Mao said that it is an open secret that the two top Security Chiefs don't meet eye to eye because of egos and they are always involved in counter accusations.
"When Kayihura was re-appointed, we all noticed that Gen. Tumukunde in his comments about the re appointment was against it and did not congratulate Kayihura like the other police officials had done,'' he says.
Mao added that the only way of ensuring that security is at its best is to first resolve such egos and internal wrangles.

"This would bring harmony and improve intelligence and work methods with in security agencies. Therefore, for security to be sustained in the country, the internal bickering should be fixed so that the security chiefs can deliver to the country as expected", Mao added.
During the same talk show, Dr. Miria Matembe scorned at Police for investing heavily in teargas purchase instead investing the limited resource into serious intelligence bodies that can be able to carry out proper investigation and come to the root cause of the current insecurity in the country.
"All they look at is purchasing tear gas instead of investing heavily into intelligence gathering. This is ridiculous'', Matembe said.