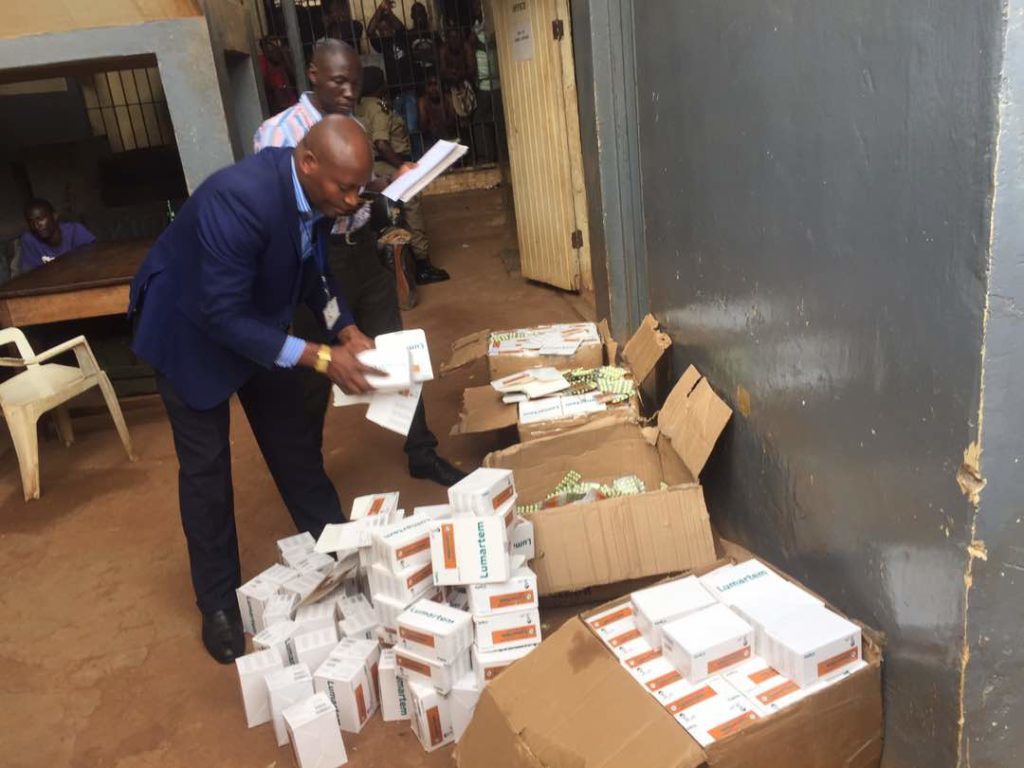 The Uganda Police force yesterday intercepted a bus carrying government Medicine heading to Burundi.
These drugs were confiscated in Mengo Rubaga North Kampala as it was being driven at alterable speed.
According to National Medical stores, the medicine had been delivered to central region to help the Ugandans access better heath cervices.
Police confiscated govt medicine in a bus heading to Burundi last night in Mengo.The medicine had been delivered to central region by us pic.twitter.com/hPm1tvzEob

— NMS Uganda (@nmsuganda) September 6, 2017