Rotaract Earth Initiative has this morning revealed its plan to plant over 10,000 trees this year in partnership with National Forestry Authority (NFA), Miss Earth Uganda.
Speaking to Journalists early this morning, the Initiative chair Salim Abass Bwanaheri said that this has been done in a bid to counter the negative effects of climate change that has seen the country experience a prolonged dry spell and a drastic change in rain patterns affecting food supply.
The project will take place on Saturday 23rd September in Awich Sub county, Gulu district and will be attended by over 300 Rotaractors from Uganda & Kenya.
"This year we intend to plant 10,000 trees, give out five silos & five solar driers for proper food storage and distribution of crop and food Seedlings to families in Awich Sub County, in Gulu." He said.
The team shall also have a dialogue with the community on the dangers of deforestation, train people on food security & hygiene.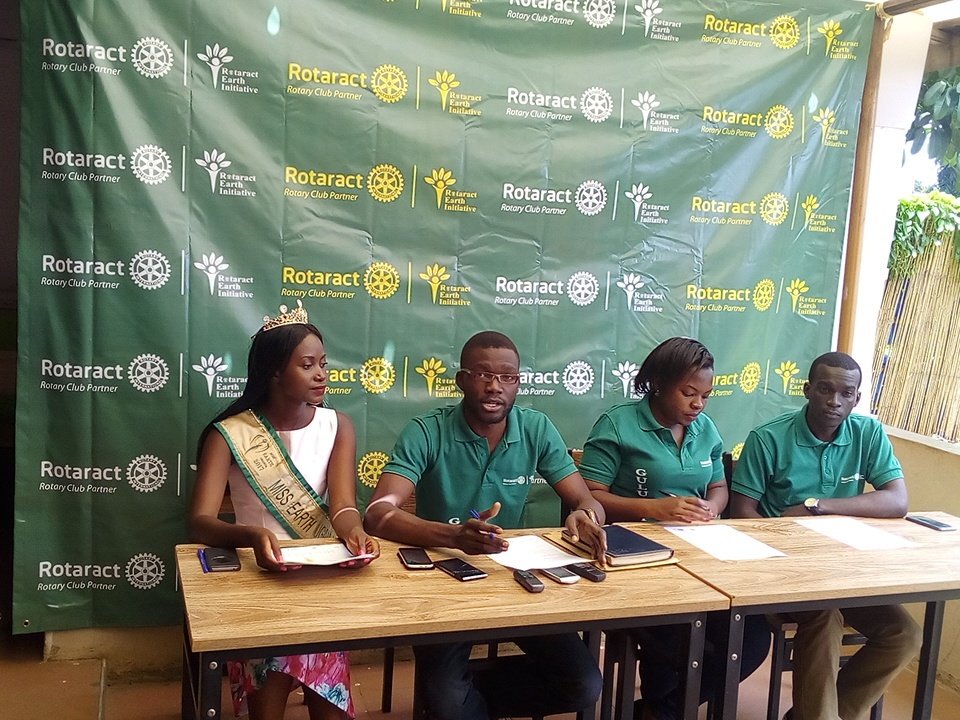 Rotaract Earth Initiative is a project by Rotaractors in Uganda to counter three major challenges ie. Climate Change, Food Insecurity and Primary Health Care.
Since inception in 2015, we have planted over 30,000 trees in partnership with NFA in three districts (Nakasongola, Busitema & Kabarole) and provided sanitary towels to thousands of children who come from families that cannot afford.
Bwanaheri further brought to attention the need to fundraise more money to enable the project become a success.
"The project requires Ugx 64,000,000 for execution. We therefore call upon the general public to join this initiative by buying at least ten trees at a cost of one thousand shillings each by sending it via Mobile Money 0775 491680 and sharing a screenshot of the transaction on social media with hashtag #10Trees4REI". He added.