Legislators have dismissed Internal Affairs Minister's explanation that the 21 women killed in Nansana and Katabi in Entebbe were ritual murders, wondering whether government remained in charge of security in the country.
The MPs debating a statement made by Internal Affairs Minister, Gen. Jeje Odongo said that ritual murders were characterized by perpetuators cutting up victims' bodies to collect internal organs. MPs said that torture, rape and brutality that are characteristic of the current women murders were not typical of ritual murders.
"In ritual murders, perpetuators do not rape women or insert sticks in their private parts. They want young children and girls, who have no body piercings," said Hon. Margaret Komuhangi (NRM, Nakasongola district).
Parliament resumed sittings this afternoon following an adjournment on Tuesday to force government to give an explanation about the women murders.
Minister Gen. Jeje Odongo said that between May and September this year, a total of 21 women have been killed, with some of them showing signs of manual strangulation. Other killings have been registered in Bwaise and Bulaga town. He said that 44 suspects linked to the murders have been arrested, while half of them have been charged in court.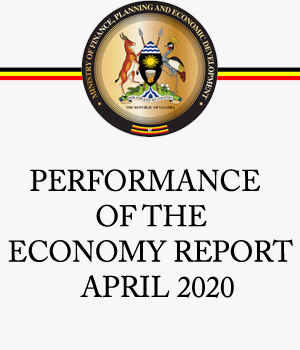 The Minister said that a suspect had said that the killings in Nansana Municipality were carried out by a criminal gang for ritual purposes.
In the statement, the Minister also said that Police supported by other security agencies and local communities have intensified vigilance; and have rescued 23 women who were targets of rape and murder in Katabi and Nansana.
"Communities have come out to protect their neighborhoods backed up by Police foot and motorized patrols," he said.
MP Komuhangi said that the kind of killings were typical of war crimes as rebels, just like it happened during the world wars, brutalise, rape women and force them into prostitution.
She urged colleagues to support the Uganda Police Force to be more vigilant to perform better in ensuring security in the country.
Hon. Anna Adeke (Youth, Female, National) said that the murders were a direct attack on security, a core achievement of the current government as well as the dignity of the woman.
"This is an attack on our dignity that we deserve as human beings; this is taking us many steps backwards," said Hon. Adeke adding that "The manner in which these women are killed is abusing our feminism."
In his maiden speech, Kyadondo East MP, Hon. Kyagulanyi Ssentamu said that anything affecting women, daughters or wives affected all Ugandans. He said that unresolved murders had affected boda boda riders, Muslim Clerics, high profile government workers like State Prosecutor Joan Kagezi and former Asst. IGP Andrew Felix Kaweesi before getting to women.
"We should focus on the killings, which are affecting all Ugandans, not women only. Government should not wait until this problem escalates before it can take action," said Hon. Kyagulanyi.
Hon. Nabbilah Naggayi (FDC, Kampala district) said that an explanation based on witchcraft was diversionary as witchcraft was associated with backwardness.
She said that the murders threatened the safety of women and girls in municipalities and cities and wondered what would happen when the killings move to the villages.
The Leader of the Opposition, Hon. Winifred Kiiza said that killings in Entebbe, the seat of the Presidency could be an attempt to test the county's powerbase.
She said that the Minister's statement lacked information on how government intended to solve the problem.
"I propose that government announces a day of mourning for these women, who have died, as government proposes ways of stopping the killings," said Hon. Kiiza adding "We feel that our lives are in danger; and it's a shame that the Minister is talking about witchcraft as the country prepares to move into middle income status."