Court of Appeal on Friday 15th September 2017 Upheld the High Court Ruling and threw out Hon. Wakayima Musoke Nsereko from Parliament. This was very unfortunate on the side of opposition and the great people of Nansana Municipality. I continue to mourn and to say sorry to my gallant people of Nansana, Gombe, Nabweru and Busukuma.
It was not an easy task to chase NRM from Nansana Municipality going by our political history. In 1994 Dr Kibirige Ssebunya RIP defeated Prof. Ssenteza Kajubi RIP during the CA elections. In 2009 when he died, he was succeeded by his son Kasule Robert Ssebunya as MP Kyadondo North Constituency the present day Nansana Municipality. In 2001, 2006, 2009 and 2011 Hon. Bakitte Regina, my elder brothers Samuel Kibanga and Kagulire Ssebowa Samuel put up a big fight but with minimal success.
In 2015 we deployed different tactics, actually many people didn't know Kasule Robert Ssebunya's strongholds, I had carefully studied his strongholds over the years and that's precisely why I defeated him in Nabweru Division and Kazo Ward my home area. Nansana Municipality has four divisions; Nansana, Nabweru, Gombe and Busukuma with 32 Wards. Kazo Ward has the highest number of voters and population in Nansana Division and the whole of Nansana Municipality. Kasule Robert used to enjoy a lot of support in this area. Out of 23 polling stations only in Kazo Parish, I won at 22 polling stations. That was a big blow in addition to his defeat in Nabweru Division where he comes from. Out of 58 Polling Stations in Nabweru, I defeated him at 45 Polling Stations. He only won in Gombe Division. Hon. Wakayima won in Nansana Division where i was second, Kibirige Robert Ssebunya won in Gombe Division where i was also second. I won in Nabweru Division where Kasule Robert Ssebunya was second. We shared Bukuma Division which has only 28 Polling Stations.
The truth of the matter about Nansana Municipality Election, had it not been the connivance between the Wakiso District Returning Officer, Presiding Officers, Polling Assistants with some candidates, in addition to vote stuffing, rigging and bribery!! I would have been declared MP Nansana Municipality. Unfortunately I joined the race where deals had been made way back even before nomination. This included but not limited to the recruitment of presiding officers and Polling Assistants in Nansana and Gombe Divisions. Kibirige Robert Ssebunya influenced the deployment of EC officials in Gombe as the area MP and Wakayima Musoke Nsereko influenced the same in Nansana Division as the Mayor. All this became evident on the polling day and during the tallying of results at Wakiso District. Sealed Envelopes escorted by Police Officers reached Wakiso District without DR Forms only to be delivered later by some candidates. Unfortunate! I witnessed this! Working together with Wakayima Musoke Nsereko's team at Wakiso Tally Centre, we intercepted an Envelope with DR Forms sent by Kibirige Robert Ssebunya. The truth is that both Kibirige Robert Ssebunya and Wakayima Musoke Nsereko participated in electoral malpractices in Nansana and Gombe Divisions! In addition to using their influence and money at the Tally Centre. I didn't have money at the Tally Centre! the highest bidder took the day!! I knew I had lost due to several factors but I was happy that opposition had taken the seat. I chose not to go to Court, there is no way a sane opposition candidate would sue a fellow opposition candidate! NRM approached my Official Agent Musoke Walusimbi Hamis to swear an Affidavit in support of Kasule Robert Ssebunya Election Petition against Wakayima. I asked him never to participate in such on the reasoning that there is no way how FDC would work against DP in Court. Between me and my official agent we knew how both Kibirige Robert Ssebunya and Wakayima Musoke Nsereko had engaged in malpractices denied us victory. God knows we won this election with very clean hands but lost it due to the dirty hands deployed by the colleagues. Kibirige and my brother Wakayima know this well! I remember Hajj Umar Political Aide to Kasule Robert Ssebunya at the High Court accusing me and my Agent of having refused to collaborate with them. He asked Kasule Robert Ssebunya his boss if he had recognized me! Kasule had never seen me physically!!
I also chose not to go to Court because I don't trust our Judiciary! If you aren't careful, you may lose your political career as a result of unfortunate Court decisions! Opposition candidates who lose Court cases most of the times go and kneel before M7 to be forgiven! I decided to remain out of that because I had learnt some lessons. In adult education we believe that ; " failure is a good learning experience"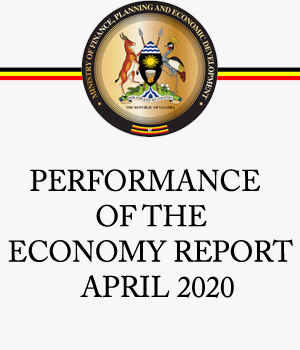 So many people have been calling me since Friday asking me how could a third person be declared MP Nansana Municipality by Court and yet i was the second person! The truth of the matter is I was not the second or third person! I was the winner of the Nansana Municipality MP race the two colleagues outsmarted me by rigging, bribery, vote stuffing and connivance with EC officials! Both candidates doctored some DR Forms in their respective areas where they won.

On the Court Ruling; this was very unfortunate! How could this happen! I have been made to confirm that there is a problem in the legal fraternity! How can the Justices fail to interpret the obvious! In the Ssebalu VS Kantinti case not adding Seven Polling Stations while tallying was non compliance with the Electoral laws and in Kasule Robert VS Wakayima Musoke Nsereko canceling or rather not adding 26 polling stations was compliance with the law! From the same Court of Appeal!!!
Once again I would like to thank the great people of Nansana Municipality for the support you gave us as opposition in general, the patience you have exhibited! The God we believe in is not a Corrupt God. Though Wakayima Musoke Nsereko made some mistakes especially with the names and inconsistencies in academic papers! The great people of Nansana Municipality would have been given another chance like it has been elsewhere to elect another leader not Court to declare a wrong person.
Let's learn some lessons as the electorates, let's track our candidates records to be able to choose the best suited leaders.
Very sorry to comrade Hon. Wakayima Musoke Nsereko for the unfortunate Court Ruling!! I know Kasule Robert Ssebunya is going to punish you more by Court Costs! High Court had awarded two Certificates; Costs are likely not to be less than 150M. There has always been a personal war between the two of you! I see more REVENGE soon!!
BuildingNansanaTogether
Kaaya Rajab Semalulu
Former FDC MP candidate Nansana Municipality