As all the eyes, minds and thoughts of majority Ugandans remain fastened on how Thursday's parliamentary session, the day the controversial age limit bill will be tabled.
Now, Col. Ibrahim Abiriga Vs Hon. Bernard Atiku's saga has intensified the zeal of 'Kojikwatako' diehards.
On a special note, we briefly unleash to you Hon. Bernard Atiku, the man who forced the talkative col. Ibrahim Abiriga into silence after showering him with countless magic punches. Abiriga has to seek the help of a one litre bottle of water to regain his senses.
Who is Atiku
Atiku is a Member of Parliament representing Ayivu constituency, Arua district in the Northern part of Uganda.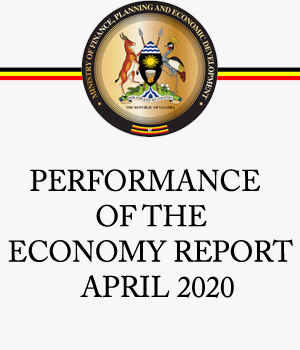 He has been a legislator for more than 10 years and first joined parliament on the Forum for Democratic Change (FDC) ticket though he later got misunderstandings with the party leadership especially the Arua local leaders and decided to run as an independent. But due too much anger and frustration, Atiku decided to campaign for President Museveni during the 2016 General elections.
This move pushed Besigye into discomfort till he decided to speak out his displeasure.
"I am shocked and traumatized that my brother Atiku is joining Museveni at a time when everyone is running away from him," Dr Besigye said.
Atiku responded that his problem is not with Dr Besigye or Muntu but with some of the FDC leaders in Arua, who he accused of not being consistent. He pointed out Hon. Kassiano Wadri and Ms Christine Abia Bako, the Arua Woman MP, who he accused of sometimes working against Dr. Besigye. Wadri was then been named on Mr. Mbabazi's campaign team but denied having been consulted on the appointment and Dr. Kizza Besigye.
Legacy.
Hon. Bernard was Shadow minister of Youth and Children Affairs in the 9th Parliament during Hon. Phillip Wafula Oguttu reign as leader of opposition before he was succeeded by Hon. Adeke Anne Ebaju.
In April, 2016, fought vigorously and the bill that was advocating for death penalty though the bill was over powered by the ruling party legislators and not passed.
The youthful legislator is also among the crew that presented a private members bill for an Act en­ti­tled the pre­ven­tion and pro­hi­bi­tion of Hu­man sac­ri­fice and Harm­ful bill 2017. The mo­tion was sec­onded by the woman mem­ber of par­lia­ment for Kumi dis­trict who is also the chair­per­son of the Uganda Women Par­lia­men­tary As­so­ci­a­tion Mon­ica Amod­ing. Amoding is the only female representative that has stood out openly and rejected the proposed constitutional amendment that involves the scrapping off of age limit.