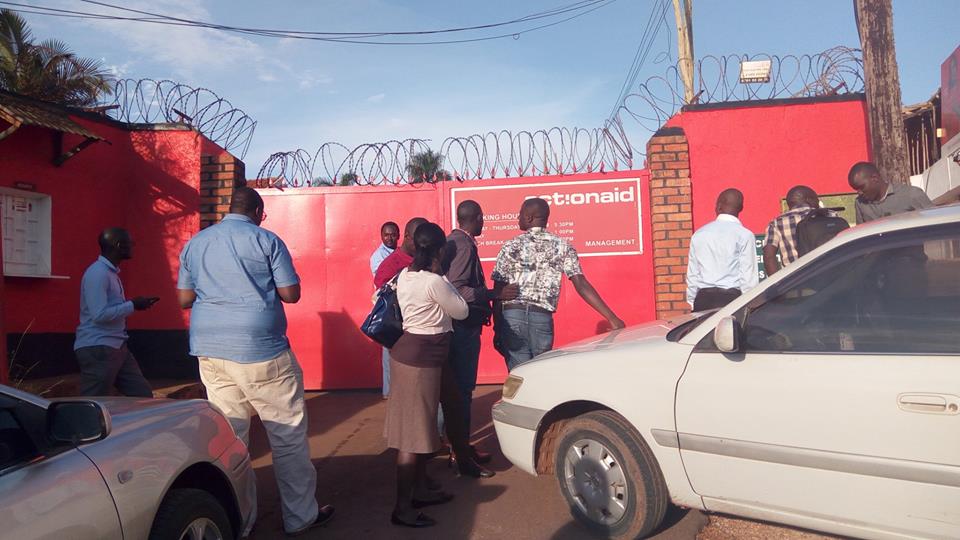 Police have surrounded the Action Aid offices in the Kampala city suburbs of Kasanga blocked staff from leaving.
A team of about 20 police officers stormed the offices at 5:05pm this evening, saying they are under instructions to close the premises.
In an affidavit sworn by a Walya Henry Peter at Makindye Chief Magistrates Court, the search warrant against the premises of Action Aid International Uganda was issued to obtain evidence relating to elicit transfer of funds for funding unlawful activities
The police officers reportedly took charge of the premises and stopped all employees from living before they started ransacking the offices.