Members of Parliament have expressed concern over the heavy deployment of security and restricted access to the precincts of Parliament.
The Leader of the Opposition, Hon. Winfred Kiiza, raised the issue ahead of the anticipated tabling on the Floor of a proposal to amend Article 102(b) of the Constitution that seeks to lift the age limit for a president. The Constitution puts the cap at 75 years.
Kiiza said that legislators were surprised on arrival to find the Parliament heavily guarded.
"The Speaker asked the House and the country to be calm and indeed we left this place yesterday with that spirit, however, today we found heavy security deployment to the extent that the Speaker of Parliament was denied access to Parliament through the main entrance. It is our duty to protect our freedom and the independence of the Institution," she said.
Kizza added that the sovereignty of the Parliament was at stake because the institution had been besieged by security officers without clear reason.
In response, the Rt. Hon. Deputy Speaker, Jacob Oulanyah, said that the heightened security at Parliament was in response to the need to secure Parliament following some statements from Members.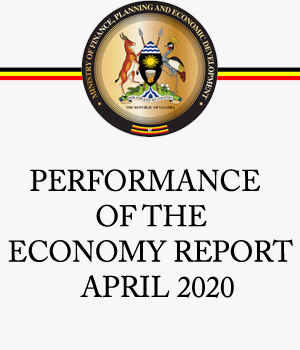 "The problem is some of you made statements threatening war and fire in Parliament, which could have influenced the security organs to react so we need to exercise caution with what we say," he noted, adding that, "There is need to demonstrate that it cannot be members of this House to misbehave, just like the Constitution and the prayers say. We need to show the world out there that we are not what they expect."
Oulanyah asked MPs not to do things that will excite other people to do bad things to them; not to make statements that will mislead everyone to think this is a war.
He reminded MPs that the immunities they have are against what they say, "If you start throwing stones here, you will be arrested and prosecuted," he added.
The Prime Minister, the Rt. Hon. Ruhakana Rugunda, in response to the Leader of the Opposition added that there is some violence around the country which pushed the security agencies to react.
"There is political excitement around the country that could get out of hand, it is necessary that the security organs deploy and take all necessary precaution," Rugunda added.
The Prime Minister said that government will investigate any incidents arising from activities of security organs and come back with a report to Parliament.
Citing unrest amongst the legislators, the Deputy Speaker adjourned House to Tuesday next week.