The Rt. Hon. Speaker of Parliament, Rebecca Kadaga, has announced that Uganda will host the first ever African Conference of Youth on Climate Change and UN-SDGs to project the voice of the youth on climate change.
Addressing the media on Friday, 22nd September 2017, Kadaga said the Conference is slated for 28th September to 1st October 2017 at the Kampala Serena Hotel. The Conference theme is, "The Road to 2030; African Youth Leading Climate Action for Sustainable Development."
She said that the Conference intends to ensure the voice of the youth is heard; and added that it will address environmental issues, unemployment and poverty challenges.
"Let us mobilise as many people especially the youth to attend the event. The Conference will help build the capacity of the youth to participate in the United Nations Framework Convention on Climate Change negotiation process," Kadaga said.
Kadaga added that the Conference would establish possibilities for youth in Uganda joining the global processes in contributing to the realization of the Sustainable Development Goals (SDGs).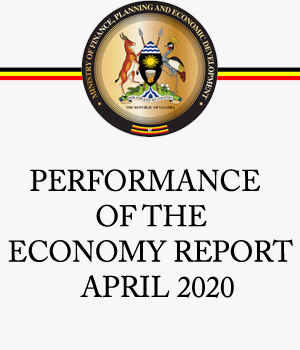 She further noted on the last day of the Conference, on Sunday 1st October 2017, there will be an SDGs Sensitization and Awareness 17km run at signifying each of the 17 SGDS.

The Speaker said that the event is expected to attract 500 participants, and encouraged everyone to attend.
Hon. Lawrence Songa (Ora County) the Chairperson of the Parliamentary Forum on Climate Change said that the Forum fully supported the event because there are a lot of issues that need to be addressed.
"We want to address climate change issues so that we can prevent the global temperature from rising by 2 degrees as per the Paris Agreement; climate change is greatly affecting small scale farmers who rely on the weather," Songa said.
He added that there is need for an ecosystem based planning for the implementation of the SDGs.
The decision for Uganda to host the event was a result of Uganda's leadership role and effective participation during the COPP22 Climate Change Conference in Marrakech, Morocco in 2016.