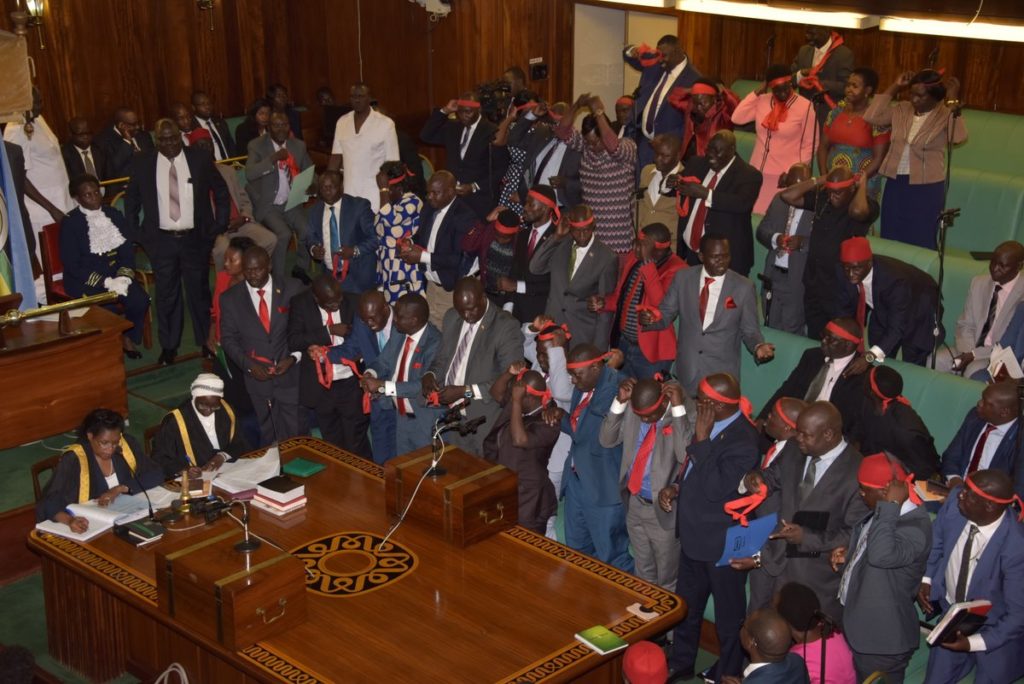 There has been scuffle in the August House as opposition legislators accused Hon. Kibule of entering with a gun in the Chambers.
This unfortunate scenario happened as MPs were getting set for the controversial age limit motion that was bound to be tabled by Igara legislator Raphael Magezi.
This however forced decision to force all members of parliament to first go out so that each is checked well before they resume their chairs
Currently the sergeant at arms is checking every MP with in the chambers to ascertain who exactly has a gun.