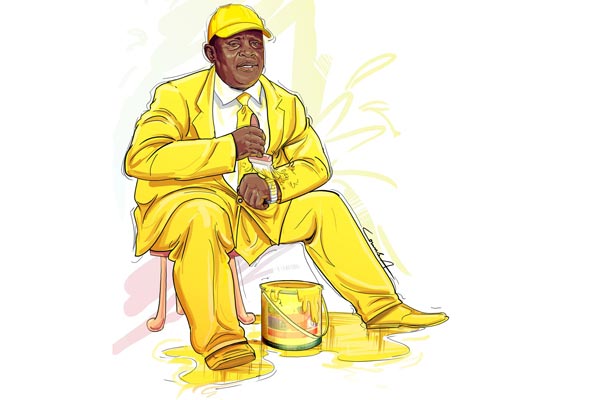 Arua Municipality lawmaker, Ibrahim Abiriga has tooped the charts of the good and bad mentors of the young generation.
This statement was said by KCCA Councilor Muhammad Ssegirinya after a photos of the elderly legislator urinating leaked on social media.
This afternoon, Hon Abiriga confirmed that the picture circulating on WhatsApp showing him taking a short call at the fence of Ministry of Finance is indeed his.
Guilty Abiriga said that he could not hold himself together as he had to urinate urgently.
"How can I keep urine on myself, I was badly off. The picture is hopeless, why do you circulate these things," he arrogantly replied the Media at Parliament.