Arsenal will be without Mesut Ozil against Brighton this weekend after Arsene Wenger confirmed the German's 'short-term' problems with a knee injury earlier today.
The 28-year-old was in the squad against West Brom last week, but only played seven minutes off the bench having missed the previous league match against Chelsea.
It remains to be seen if there is more to the situation than this, though some sceptics will no doubt raise an eyebrow at Ozil's sloppy form so far this term and the offer of a new contract that remains unsigned.
Still, the Gunners might not be so bad without Ozil after all, with a new-found work rate and defensive strength seeing them battle to a 0-0 draw at Stamford Bridge without him in the side.
Many have criticised Ozil down the years for failing to work hard enough and for disappearing in the big games, so could this end up being a golden opportunity for forgotten man Jack Wilshere?
The England international looked back to his best in the Europa League this week, in a silky performance that didn't go unnoticed by Arsenal fans, who have long seen him as a bright hope for the future.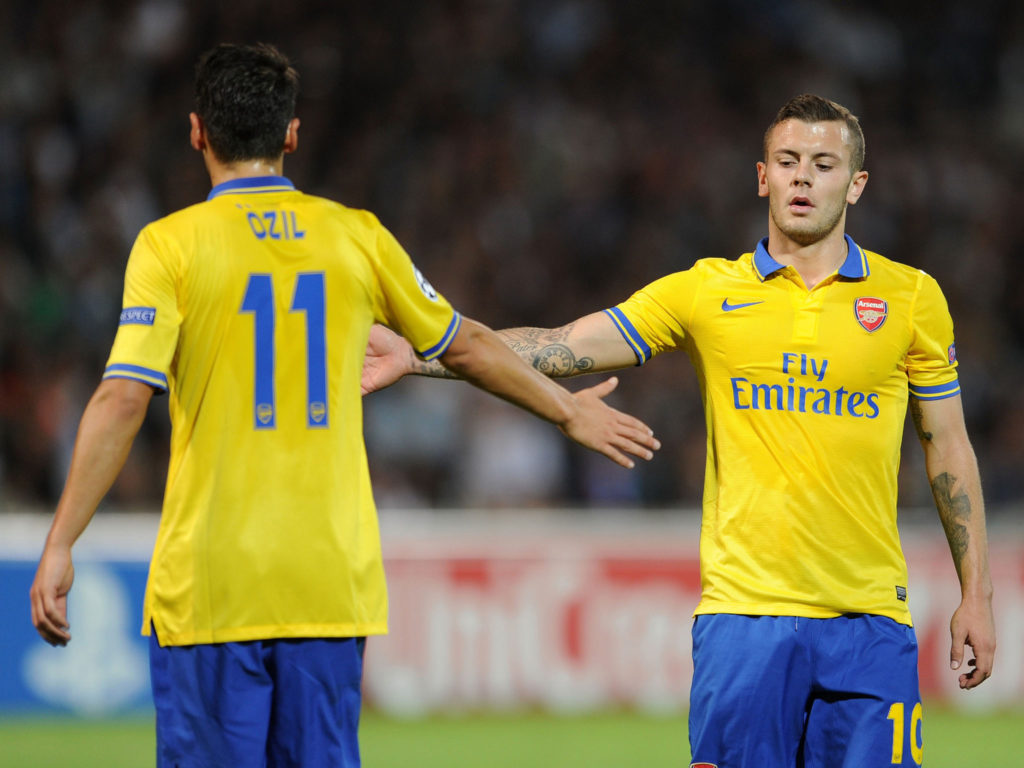 Now 25, Wilshere is running out of time to prove himself after struggles with fitness and form in recent years, though he seems to have benefited from last season's loan at Bournemouth.
Playing more regularly, Wilshere has returned to the Emirates Stadium this season looking more fresh and confident, and also showed some potential in nailing a new role for the Gunners.
With Ozil never likely to play Europa League matches anyway, Wilshere was deployed in the German's usual attacking midfield role, and could be a surprise solution for Wenger in that part of the pitch.
Laurent Koscielny is also a doubt for Arsenal's game against Brighton this Sunday, so here's a look at how Wenger could reshuffle his side for this game and hand Wilshere his first Premier League start of the season.