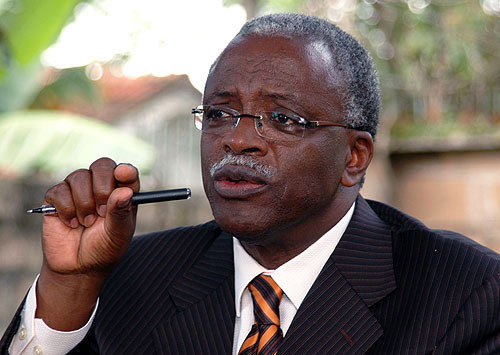 Former Prime Minister and Gofoward Presidential candidate John Patrick Amama Mbabazi has joined the anti age limit debate crusaders.
Through his proxy Benjamin Alipanga has petitioned the office of the speaker of Parliament Rebecca Kadaga seeking orders that she immediately halts the much anticipated discussion of the presidential age limit bill by parliament until further orders from the Constitutional court.
Through law firms- Muwema and company advocates and Akampurira, Alipanga says it will be total abuse  of the court process if parliament goes ahead to debate the said motion when there is a pending Constitutional  petition filed in 2014 against the NRM Party to front president Museveni as a presidential candidate after attaining the mandatory retirement age of 75.
The lawyers say that it is illegal and unconstitutional that members of parliament to proceed and discuss matters that are still in court thereby calling upon the speaker to immediately stop the motion.