Uganda's finest English Speaking radio station, Capital FM (on frequency 91.3,) together with its sister radio, Beat FM, joined the list of sponsors at the forthcoming Abryanz and Style Fashion Awards (ASFAS.)
During a mini press brief about the partnership yesterday, Capital FM General Manager Peter Mungoma referred to the ASFA's as a phenomenal venture.
"We are excited to be part of a ceremony that attracts a youthful audience. The ASFAS resonate with our audience, the youthful population that loves style, fashion and flamboyance. We will thus use this opportunity to help the continent celebrate the individuals that have flourished in the different institutes of fashion," relayed an ecstatic Peter Mungoma.
The mini press brief that took place at the Capital FM premises at Kisementi also had celebrated TV and radio presenter Katongole Omutongole, currently of Beat FM, relay his excitement about the new partnership.
"Beat FM is undoubtedly the best Luganda speaking radio station in the country right now. And even when our audience is not exactly the type you'd call fashion savvy, they are excited and willing to learn about trends. They will be excited to learn about fashion and be in an environment full of people that exude such oomph. It is an opportunity we won't take for granted," explained Katongole.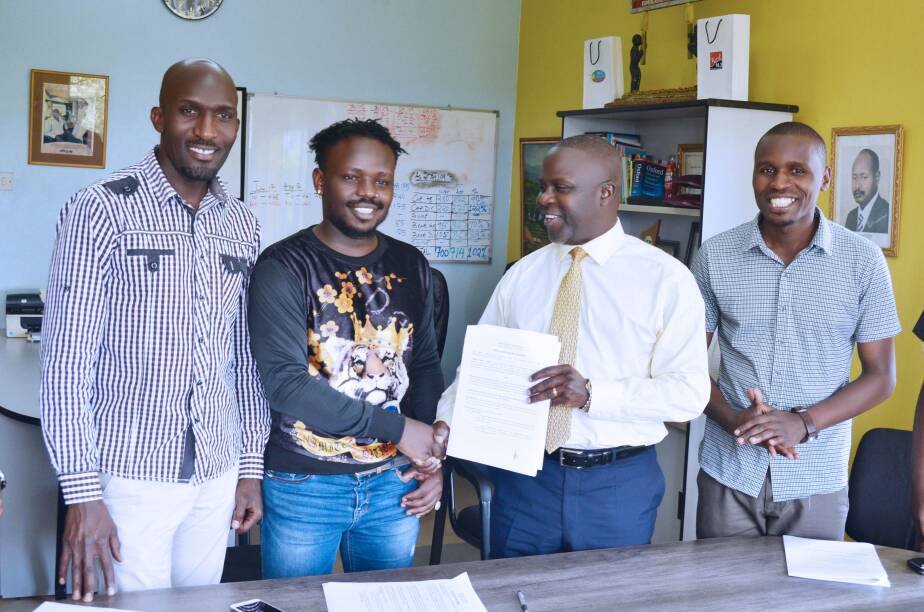 Capital Fm joins a list of sponsors like Ciroc Premium Vodka, NTV, , KCCA, Bell Jamz, Uganda Police, Pemba Sports Africa, Sky Beach Freedom City, Fenon Events, Joram Model Management, MuleyiPr that are supporting the process of organization of the forthcoming Abryanz Style and Fashion awards that are due for 8th December 2017.

#ASFA2017 #FashionTakeover
#08thDec2017 at the Kampala Serena Hotel.