Last evening president Yoweri Yoweri Kaguta wrote a sparkling statement to the Ghetto Gladiator who dubbles as the Kyadondo East legislator Hon. Kyagulanyi Robert Ssentamu aka Bobi Wine.
In the statement, Museveni described Bobi Wine as a lair and uninformed for uttering out information he is not aware about. He notes that its only in the NRM regime that Ugandans have enjoyed some peace and freedom that had never been there since independence.
"The Hon. Bobie Wine, you are either uninformed or you are a liar, a characteristic you so liberally apply to me. Where was the "former glory" of our country when people had no salt, no sugar, no paraffin, no security of life or property? It is, actually, only in the last 31 years, especially after 2007 when we finally defeated the ADF in the Semliki valley, that Uganda has had peace for the first time in the last 500 years. I have made this statement before and I, hereby, repeat if for the benefit of the Bobie Wines. Before colonialism, we had endless tribal wars; during colonialism, after alot of bleeding, there was, eventually, peace in much of Uganda, but not in Karamoja; after colonialism, there was chaos and collapse until the NRM restored stability to the whole country about 10 years ago, after we defeated ADF, Kony etc and disarmed the Karimojong." Museveni said.
Museveni admits that there challenges in some issues like unemployment and insecurity but they are all being tackled.
"It is true that there has been a spate of murders and other crimes some of whose perpetrators have not been brought to book. However, crime is not the same as war and terrorism – both being the big problems the UPDF has defeated. Secondly, some of the murderers of the young women have been arrested and charged in Court." He added.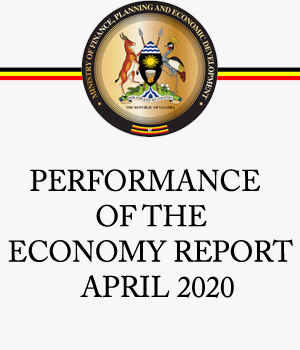 He added that he likes it when his opponents put their views in writing sighting that it gives the party an opportunity to demolish the opposition.
"It is very good when the opponents of the NRM put in writing their views. We are, then, able to demolish them because the NRM, right from the 1960s as a Student Movement, is a solid force as far as both ideology and action are concerned. There is nothing we cannot answer because there is nothing we cannot address. Even when we under-perform, it is not for lack of knowledge but for lack of means or lack of devotion by our cadres."
He climaxes accusing the opposition for not being foresighted but only concentrating criticizing and opposing everything including the land amendment bill and other government projects.
"What is amazing is the opposition, to which Bobi Wine apparently belongs, is always opposing new industries (e.g. sugar in Amuru, they delayed Bujagali dam in the 6th Parliament (1999) etc.) Recently, they have been opposing the Land Amendment Bill which aims at, on the one hand, quickening the process of getting land on which to build the very infrastructure (especially the roads, the railway and the electricity) that is crucial for attracting industries, services companies etc that are necessary for solving the unemployment problem and, on the other hand, stops the squandering of Government money in fictitious compensations."