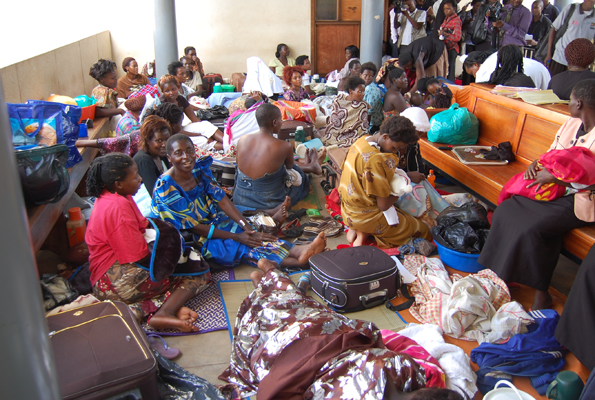 Doctors are planning to stage a massive demonstration if the government does not fulfill their demands by 6th November.
The resolution was reached in a meeting held Monday at Mulago National Referral Hospital, which was organized by Uganda Medical Association (UMA), a body that unites medical doctors across the country.
Ekwaro Obuk, the President UMA, described the meeting as "historic", stating that "the nationwide industrial action (strike)" will kick off on November 6, 2017.
If their demands are not met, he said, "We shall give them more 2 weeks and lay down our tools thereafter. No more reporting to clinics."
The looming strike comes against a backdrop of many other demonstrations by medical workers, including interns over a number of reasons; from unsatisfactory payments to lamentable working conditions.
And the government has hitherto failed to reach a mutual agreement with medical workers, much less address their problems.

The issue has led to increased brain drain of doctors as they seek for "greener pastures" abroad, a thing medical workers believe can be controlled.
"Our health workers are not motivated. They are overworked and most times burn out. This translates into poor quality service and the person who bears the brunt of poor quality service is the consumer, the ordinary Ugandan," he said.
"Kindly facilitate us so that we can render the service the ordinary Ugandan badly needs. These patriotic Ugandans have sacrificed opportunities to work outside Uganda but they have decided to serve the motherland."