The lands commission of Lady Justice Bamugemereire has issued a warrant of arrest against 'the man of God' Prophet Samuel Kakande.
This follows after the proprietor of synagogue church of All Nations failed to adhere to the commission's orders of ensuring he deposits the Environment Impart Assessment (EIA) permit to the National Environmental Management Authority (NEMA).
Kakande is alleged to have refused to submit these documents on claims that land belongs to him and does not need to account to anyone.
It should be noted that during recently climaxed the public hearing on land maters in Masaka on October 6, Justice Bamugemereire directed Pastor Kakande to return his EIA permit to NEMA for cancellation after violating certain laws and also gave him an ultimatum of October 10, 2017 to fulfil this requirement which he failed to comply with.
Also Read: EXCLUSIVE: Pastor Kakande runs mad after death of his 'Holy snake' https://theinsider.ug/index.php/2017/09/08/exclusive-pastor-kakande-runs-mad-after-death-of-his-holy-snake/
According to our close sources reveal that records before the Commission, Mr Kakande under his Aqua World Uganda Ltd owns over 40 square miles of land along the shores of Lake Victoria in Masaka, part of which has wetlands and forests which have been greatly dwindled.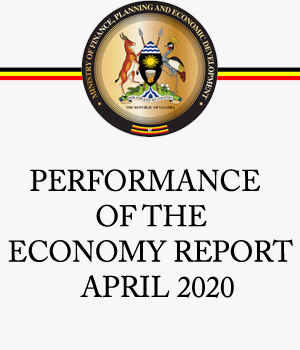 Defiant Kakande.
Our insider further unmasks that it's not the first time the man of God turns down court orders. Recently Mr Kakande was also directed to appear before Masaka District environment authorities in person since they complained that he was elusive and had earlier turned down their summons.
It's on such claims that the Justice Bamugemereire has also directed Mr Kakande to immediately halt farming activities in the area, remove all his graders and excavators, surrender copies of his audited books of accounts, copies of his company annual tax returns to Uganda Revenue Authority (URA) among other vital documents to the commission to allow it investigate alleged fraud in acquisition of land in the area.
The commission of inquiry into land maters is still investigating circumstances under which the pastor acquired over 40 square miles off the shores of Lake Victoria. Mr Kakande has since accepted to cooperate. Information before the commission indicates that Ms Noeline Ndagire, a secretary to Mr Kakande purchased 150 hectares of land from Masaka District land board at only Shs250,000 on September 30, 2014 , which she later sold to Mr Kakande at over Shs70 million which the commission found irregular.
However according to Mr Mathias Kintu, the coordinator of Pastor Kakande's projects in Masaka, said they had complied with everything Justice Bamugemereire's commission asked for but insisted that it was pointless to return an EIA permit to Nema yet it had already been cancelled.