Following the unfortunate incident that happened in Parliament last month on 26th September when the State Minister of water, Ronald Kibuule was implicated in a scandal of sneaking a gun in chambers, things seem to have reached a boiling point.
According to our well-placed sources reveal that the embattled lawmaker is in the evening of being a front bencher in the August House.
It said that Kibuule was fired a few days back before president traveled to Northern Uganda for the land amendment radio talk shows though the letter has not yet been signed.
Our sources also reveal that Museveni called Kibuule and asked for an account as to how he ended up with a gun in parliament and described him as a careless man.
Its further said that the Head of state has ordered security heads at State House to deny the embattled minister access to the mighty political 'promised land' anyhow since he has no business to do with un serious lawmakers.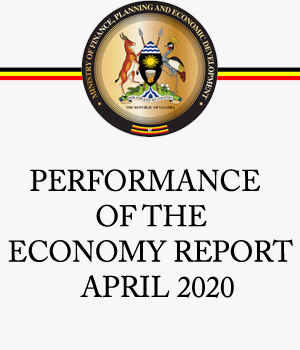 However according to our sources close to Minister Kibuule told the Insider that for about three days the minister has not been comfortable, and of late has ignored even receiving phone calls and when we tried reaching his number indeed it was off.
"I have been seeing him of cause but the truth is that I can't tell what might have happened to him because of late minister has changed, he is all rude, used to stop and greet his neighbours but he no longer plays with his very own children in the compound like he used to do. My friend also told me yesterday that he found him crying but he pretended like there was nothing going on". Our sources revealed.
Kibuule, according to Opposition chief whip, Ibrahim Ssemujju, sneaked the gun in parliament and walked to (Ssemujju) and told him to prepare for a bullet in his nervous system.
The braggart Mukono North Member of Parliament suspended by the speaker of parliament, Rebecca Kadaga who said the minister had indeed sneaked in with a revolver using the entrance from President's office, according to reliable footage.
Who is Ronald Kibuule?
Ronald Kibuule is the State Minister for Water Resources in the Ugandan Cabinet. He was appointed to that position on 1 March 2015, replacing Betty Oyella Bigombe.
From 27 May 2011 until 1 March 2015, he served as the State Minister for Youth and Children. He also serves as the elected Member of Parliament for Mukono County North, Mukono District.
Controversy and scandals
In 2013, Kibuule made controversial statements indicating that police should charge the victims of rape if they are indecently dressed. While addressing youth in Kajara County, Ntungamo District, he said that police should establish the dress of rape victims and set rapists free if the victims are indecently dressed.
Kibuule considers indecent dress to include bikinis, miniskirts, and tighy jeans. His comments drew strong criticism, with Members of Parliament urging him to "have self-control", demanding an apology, and questioning why he would mislead men "by saying that it is okay for them to go ahead and rape women who put on short skirts. In a statement on the floor of the House, he minister said his statements had been misunderstood.
It should also be remembered that last year Hon. Ronald Kibuule beat up a private security guard, who had insisted that he undergoes a routine security check at a Mukono bank. The minister later, reportedly ordered the police to arrest the guard on libel offences.
Ms Hellen Obuku, a private security guard attached to Stanbic Bank Mukono, was arrested by police officers, but she collapsed as she was being taken to Mukono Police Station to record a statement.
The recent scandal is that of sneaking a gun in the House during the day when the controversial age limit bill was supposed to be tabled by the Igara West Lawmaker Hon. Raphael. During this very session, the embattled minister removed his suit and also confronted the opposition leaders including Makindye West Member of Parliament Hon. Allan Ssewanya among others who were demanding for the revealing of the gun.