Kyadondo East lawmaker Hon. Kyagulanyi Robert Ssentamu has this evening visited former presidential candidate Dr. Kiiza Besigye at Nagalama police station Mukono district.
Besigye who is under police detention with the FDC party candidate Hon. Patrick Amuriat and the party mobiliser Ingrid Turinawe have been in custody following the chaotic incident that happened in Rukungiri where Police clashed with party supporters resulting into the death of one and several injuries.
In a lengthy statement, Bobi Wine wrote after the visit, he criticized the act of and manner in which the leaders are being detained citing that it violates their human rights as better detailed below.
"I just returned from the infamous Nagalama Police Station where my friend Dr. Kiiza Besigye and our other comrades in the struggle- Hon. Patrick Oboi Amuriat, Ms. Ingrid Turinanawe, and Mr. Innocent Tashobya are illegally incarcerated. They are in good spirits, all manner of violations against their rights and dignity notwithstanding.
These people were arrested for no crime but trying to exercise their constitutional right to assemble and move freely in their country. It is the partisan police commanders who should be in the dock for the violence we saw in Rukungiri in which some were murdered in cold blood and many others were brutally wounded.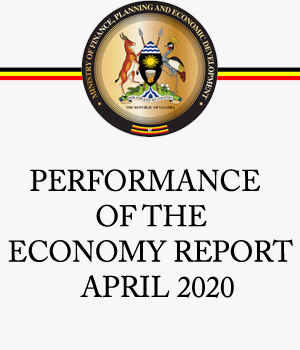 We stand with you comrades in the struggle! We call for your unconditional release! Morality and good conscience demand that we all stand with all political prisoners at such a time. I call upon all Ugandans in Uganda and elsewhere, and all friends of Uganda to recognize the depths to which our country has sunk. This blatant violation of the most basic rights must be condemned by all people who wish our country well. Today it is Dr. Besigye and other friends, tomorrow it could be you, me or your loved one. Our Constitution in Article 23(4) clearly stipulates that any person who is arrested shall, if not earlier released, be brought to court as soon as possible but in any case not later than forty-eight hours from the time of his or her arrest. These friends were arrested on Thursday last week. Up to now, they have not been released, charged or even produced before any court. They tell of how police purposelessly drives them around in circles and return them to Nagalama- acts of torture intended to break their spirit.

Let me ask the people who preside over these violations – how do you plan to pay back for such grave injustices against your own people? WHAT WILL YOU PAY FOR SUCH ATROCITIES? As I always say, oppressed people shall not always be oppressed. The world is watching. Sooner than later Uganda shall be free, and there shall be an hour of reckoning!
#Togikwatako!