The Minister of Finance, Planning and Economic Development Hon. Matia Kasaija has called upon Ugandans not to vote president Museveni if they are tired of his rule come 2021.
Kasaija made this statement while appearing on CBS FM on Wednesday night where he was answering some questions regarding the controversial age limit law.
The National Resistance Movement Founder member noted that issue of age limit removal is not an election therefore Ugandans opposed to it don't need to worry since they can still give a decision during the General elections come 2021.
"Why are people being misled, Age limit removal is not an election. If you feel you don't want president Museveni don't vote him in 2021, but if there those who want him, accord their opinion respect." Kasaija said.
On giving his take about the shs 29 million that was distributed to the members of Parliament, Kasaija said that there was no offence committed by government facilitating lawmakers because it was playing its role.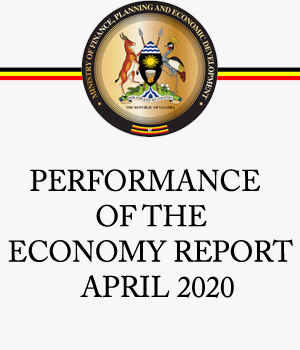 However irony rose to the apex when the Minister of Finance failed to explain the source of the shs 13b that was given away. It should be noted that the same minister recently said there was no money to fund the age limit consultations but before seven days elapsed, money was already on the lawmaker's accounts.

Age limit money saga
Hours before this radio talk show, about 8 lawmakers had returned the shs 29 million back to parliament on allegations that it was offered to them in bad faith of compromising the man from Rwakitura.
The MPs, who took back the money include Hon. Ibrahim Ssemujju, Muwanga Kivumbi, William Nzoghu, Angelina Osege, Robinah Ssentongo, Ana Adeke, Betty Aol and Moses Kasibante.
Hon. Medard Lubega Ssegona, Hon. Anne Adeke and Ssemujju who are members of the legal and parliamentary affairs committee, which is responsible for the Parliament's budget, said the money was not budgeted for in the 2017/2018 budget.
The lawmakers also appealed to their colleagues from both the NRM and the opposition to return the money which they described as 'evil money'.
Allegations of the president bribing MPs to pass controversial bills came to the fore in 2005 after lawmakers allegedly received Shs5 million to scrap presidential term limits from the Constitution, to allow Museveni contest for president in the 2006 polls after he had served two terms that had been stipulated in the Constitution.