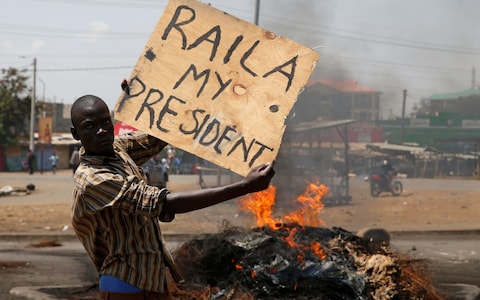 More than 70 people have been shot dead by the police during riots by NASA supporters against the repeat election.
Civil society group ELOG claims there have also been over 60 cases of sexual violence during the poll period.
NASA supporters have been rioting against the fresh election which was held on Thursday, October 27 The repeat election has so far claimed more than 70 lives while over 60 cases of sexual violence have been reported, a civil society group has claimed.
According to the Elections Observation Group (ELOG), scores of people have also been injured while property worth millions of shillings has been destroyed.
The deaths have been as a result of violent confrontation between protesters and security forces.