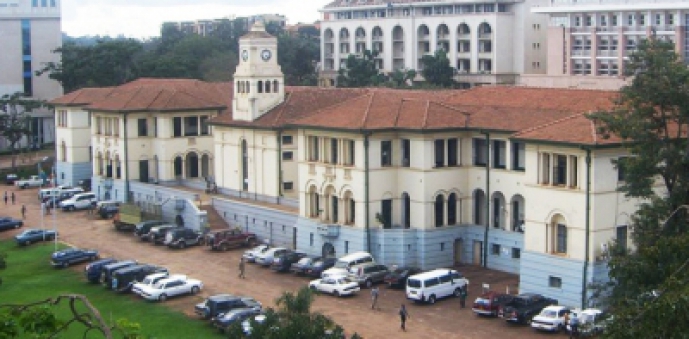 At least 80 new lawyers were on Friday October 27, 2017 enrolled as Advocates of the High Court. The function was held at the High Court in Kampala, presided over by the Registrar High Court, HW Isaac Muwata, on behalf of the Chief Registrar.
In as peach read by HW Muwata, the Chief Registrar, HW Gadenya Paul Wolimbwa, congratulated the new advocates saying enrollment comes with privileges as well as responsibilities.
"As an officer of court, you are expected to assist the court reach a just decision, and that, as a servant of the clients, you are expected to defend and protect their interests," HW Gadenya said.
According to the Advocates Act, every advocate and every person otherwise entitled to act as an advocate shall be an officer of the High Court and shall be subject to the jurisdiction of the High Court.
The Chief Registrar advised the advocates to embrace court initiatives.

"In this era of case backlog, the court expects you to facilitate the seamless hearing of cases by helping the courts to narrow issues for determination, preparing your pleadings and cases very well, to be well prepared in court and to embrace ADR," the speech read in part.
He further reassured the new members of the Bar of the Bench's commitment to help them reach their greatest potential of becoming "the great advocates they are aspiring to become".
Notable among the new advocates was Hon. Muhammed Nsereko, the MP for Kampala Central. This is the eighth advocate enrollment to be conducted this year.
In Uganda the legal profession is not fused; an advocate is an enrolled lawyer to the Bar and have a right of audience before the court whereas lawyers cannot address the court