Political commentator, CEO of Mali group of companies, Frank Gashumba has been found in possession of cocaine, marijuana and multiple passports in his name.
The renown government critic was arrested on Monday by CMI operatives and detained at Mbuya. On Tuesday, operatives combed his house in Bunga, where they found the items.
Speaking to journalists on Tuesday evening at the Ministry of Defence headquarters in Mbuya, the UPDF deputy spokesperson Lt.Col. Deo Akiiki explained that following a tip off, CMI operatives intercepted a deal in which Gashumba was about to fleece an investor of huge sums of money.
"Under the cover of a company named Flagship group purported to be contract by the Ministry of Defence for out sourcing, Gashumba and two others had invited investors to Golden Tulip hotel in Nakasero for a meeting over a deal to supply UPDF with hundreds of military trucks," Lt.Col. Akiiki told journalists.
Lt.Col. Akiiki explained that on Saturday, Kasumba, who happens to be a brother to Frank Gashumba was arrested and a search was conducted at his house discovering a number of items. Among the items he was found with included two passports with separate identities.

A police case file was opened up on the group vide ref CPS KLA CRB1456/2017.Mukungu Nasser was granted police bond as the search for Innocent Kasumba aka Simon went on.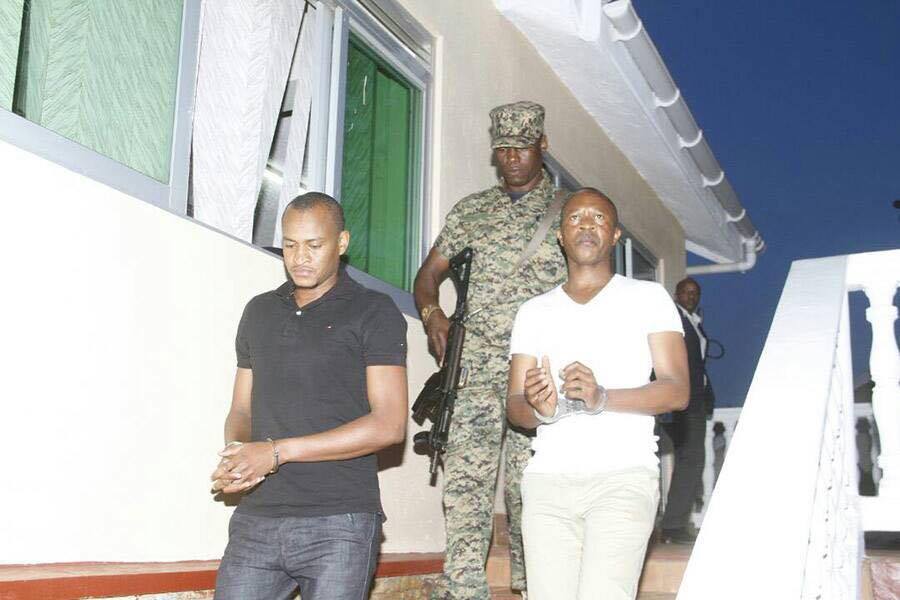 Its also revealed that on the 29 Oct 17 Gashumba Frank also turned up at CMI with his lawyer friend one Nsamba Geoffrey to follow up his brother and was arrested to explain; the reason and source of multiple identification documents under his name, his relationship and role in Flagship group that under which the investor was to be defrauded.
Lt. Col. Akiiki also noted that of late a number of people had reported Frank Gashumba trying to blackmail them purporting to be carrying out investigations about their property on behalf of IGG.
"Some of the companies used by the group of fraudsters to fleece foreigners and Ugandans in MODVA related deals are: Flagship group; Dynamos Sacco Ltd, etc. He works closely with some lawyers in smarter way to cover his evil ways According to documents recovered, the groups have been targeting mainly South Sudanese government departments and ministries to include stanbic bank branches in South Sudan"