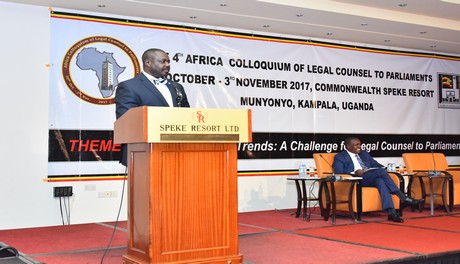 The Rt. Hon. Deputy Speaker of Parliament, Jacob Oulanyah, has said that in order to maintain the doctrine of separation of powers, Members of Parliament should not invite courts in the operations of legislatures.
Oulanyah said that the MPs should utilise the available litigation avenues available in Parliament, like the Committee on Rules, Privileges and Discipline before seeking court redress.
"It is not the ordinary citizens who run to court; it is the Members of Parliament who do so. We should stop inviting other people to pass judgement on the things we do," he said.
The Deputy Speaker made the remarks while presenting a paper titled, 'Privileges and Immunities; Protecting the Legislature' at the 4th Africa Conference of Legal Counsel to Parliaments, Tuesday, 31st October 2017. The meeting is taking place at the Commonwealth Speke Resort in Munyonyo.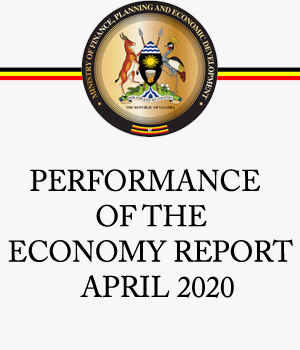 Oulanyah said that there is need to balance between the privileges and immunities of Parliament and political party discipline.
"Is the decision of the party an inhibition of my privileges as a Member of Parliament? Are MPs free to openly oppose party positions and plead privileges and immunities?" he asked.
Oulanyah said that Parliament has ceded these immunities over time as seen by the actions taken against MPs.
"What protection do you give a Member so that in the exercise of his function, he has no fear of being dragged to court?" he inquired.
He cautioned the Legal Counsel to always take care when representing Members in courts of law where they overstretch the scope of their immunities.
"If a Member stole, would you go to court and stand as counsel and protect them? Is Parliament a haven for the application of other laws," the Deputy Speaker asked.
The theme of the Conference is "Emerging Global trends: A Challenge for Legal Counsel to Parliament" and will run untill 03rd November 2017.
The Conference is primarily intended to provide peer learning and capacity building for Legal Counsel to Parliaments in Africa.