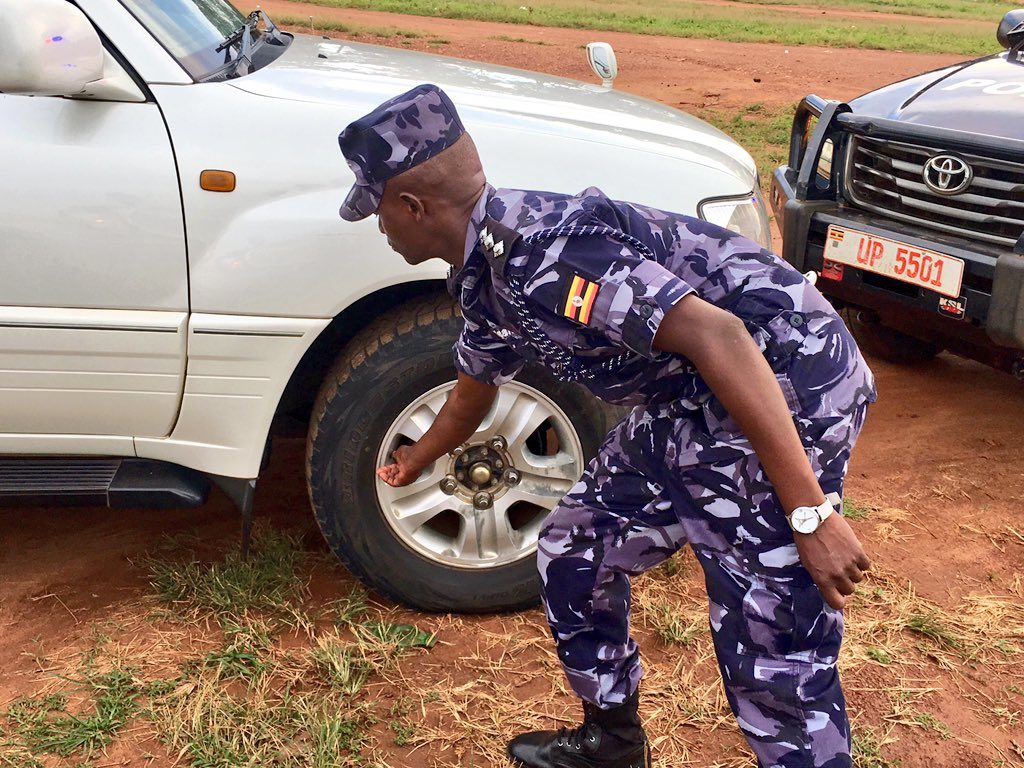 Uganda police officers have again scooped another set of criticism following the endless confrotntation of the opposition leaders.
Besides teargasing, shooting live bullets and beating anti age limit removal supporters like snakes, more unrealistic acts against the opposition have continued to happen.
Yesterday Wednesday, the Forum for Democratic Change [FDC] presidential candidate Dr Kizza Besigye accused police of sabotaging his vehicle and trying to kill an infant during Gulu town clashes.
Planned Kaunda ground (Gulu) rally also stopped by heavy police deployment &teargas! Yet, No money 4 doctors &other essential public svnts! pic.twitter.com/hTqmFnMgeI

— Kifefe Kizza-Besigye (@kizzabesigye1) November 8, 2017
This was during the hit and run clashes between the opposition figure and the police that blocked him from accessing Kaunda grounds in Gulu town where FDC presidential candidate, Patrick Amuriat Oboi, had a rally.
Armed riot police officers blocked his car with a police firefighting truck and police patrol pickup.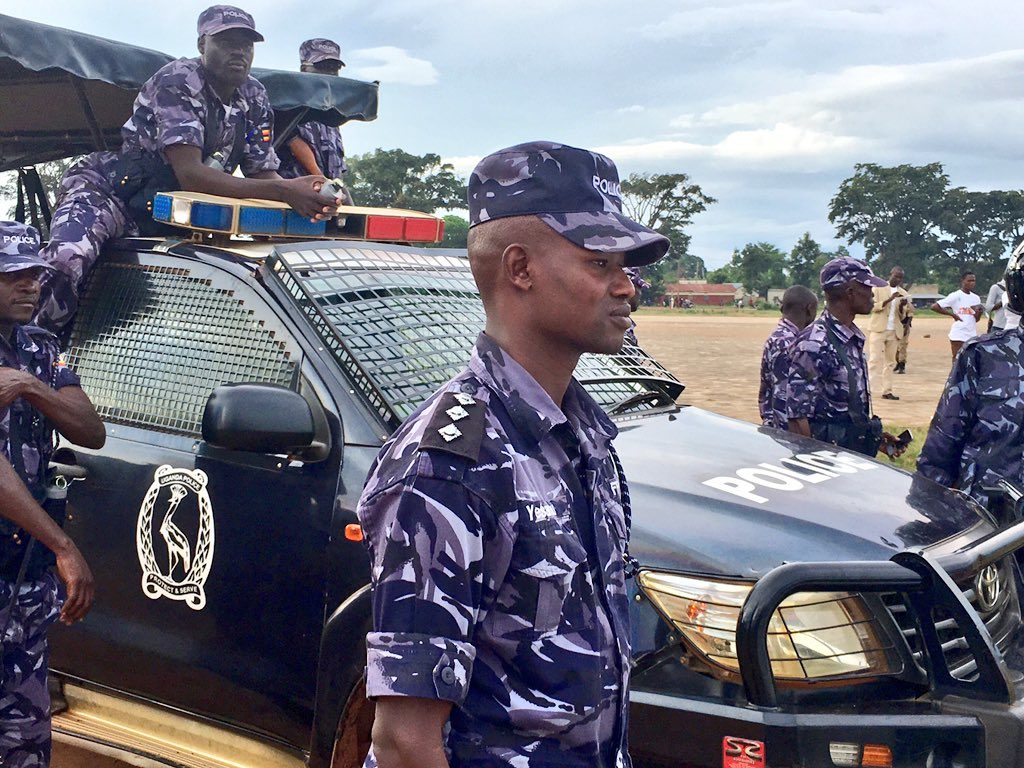 The police was led by acting Aswa Regional Police Commander, Osteen Wanyama fired teargas at his supporters and those accompanying him who included FDC secretary for mobilisation Ingrid Turinamwe, Gulu Woman MP Betty Aol and Kawempe Mayor Mubarak Munyagwa.
Besigye chose to lock himself in his car. While police surrounded Besigye's vehicle, Amuriat went down and untied the vehicle police was planning to tow away to Gulu Police Station.
Wanyama then ordered the car towed to Gulu Central Police Station only to realise Besigye wasn't in the car. Besigye was retracted at another place on Gulu-Kampala road.