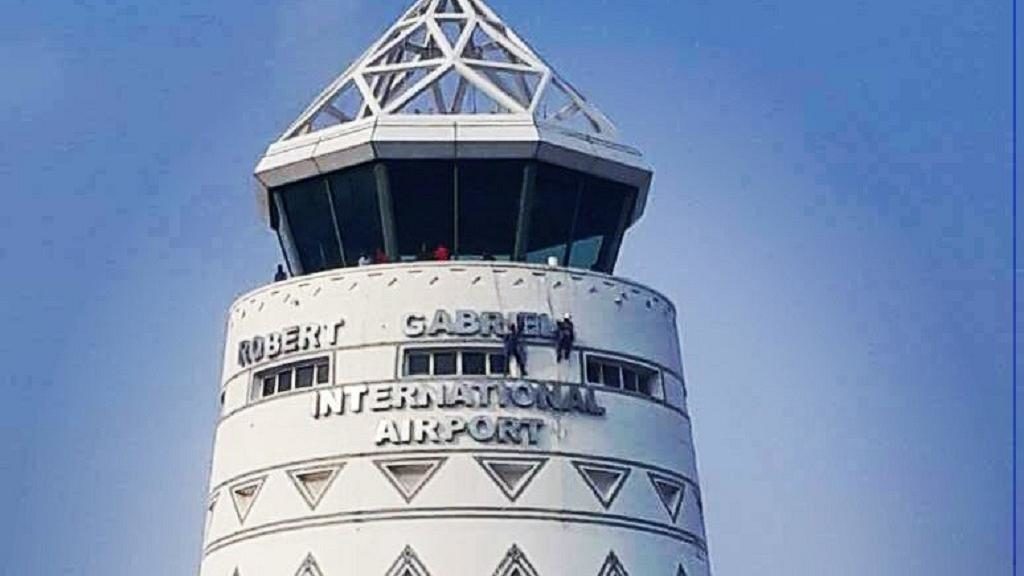 A ceremony was held on Thursday morning to officially renamed Zimbabwe's main airport in the capital Harare after its president.
The Harare International Airport – one of the biggest in the country, is now known as the Robert Gabriel Mugabe International Airport.
The event which saw the 93-year-old president unveil a plaque that said the renaming of the facility was to 'honour' him. Apparently, the terminal building was inaugurated by Mugabe in April 2001.
"It's Official !!! Harare International Airport has been renamed Robert Gabriel Mugabe International Airport in honor of one of Zimbabwe's founding fathers H.E Cde RG Mugabe," the Civil Aviation Authority said in a tweet.