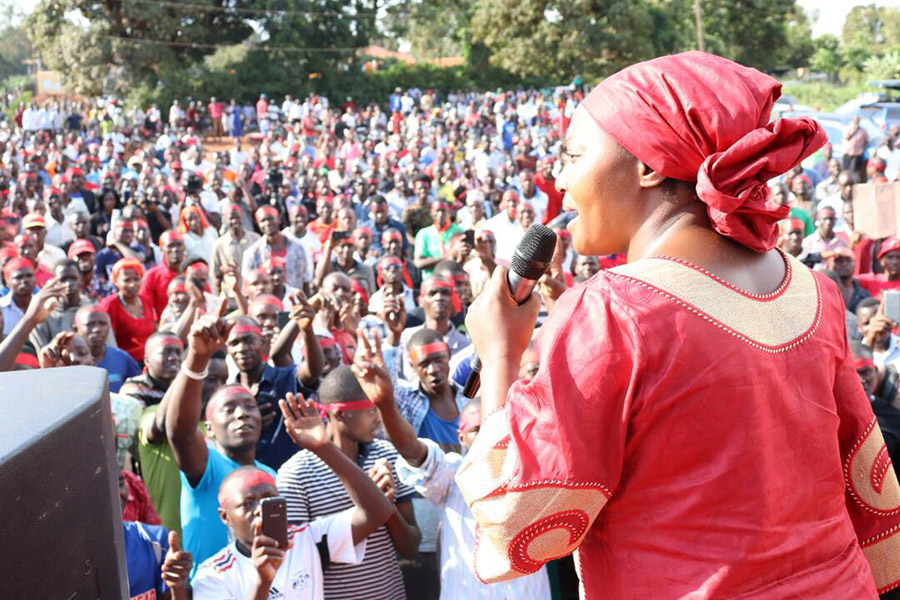 Leader of opposition Hon. Winne Kiiza has called for immediate withdraw of the controversial age limit bill that was moved by the Igara West Member of Parliament Hon. Raphael Magezi.
Speaking while appearing before the Parliamentary committee on Legal and Parliamentary affairs, the Kasese district lawmaker noted that the bill was brought in bad faith and aimed at benefiting individuals at the expense of the countries democracy.
Kiiza added that Ugandans from different classes have shown their side by rejecting the controversial Bill thereby creating need to respect the people's decision because power belongs the people.
She also warned that if the voice of the people is ignored by the ruling party, there is a likelihood of people causing violence.
Winnie Kiiza hails from Kasese district one of the Forum for Democratic Change's strongholds.