Two weeks ago, the Uganda National Roads Authority boss Allen Kagina met President Museveni with a fully written resignation letter threatening to throw in the towel unless something is done over the mistreatment from the ministry of finance officials especially the Permanent Secretary Mr. Keith Muhakanizi.
Our insider sources at State House has revealed that Kagina Met with the head of State and told him how the Finance Ministry had refused to give her overall control on how and when to spend finances at the authority.
We are told that Kagina told president to command Muhakanizi and his crew to back off Authority and how UNRA spends on all its budgetary allocations. Kagina wants to be the Alpha and Omega in as far as UNRA is concerned away from the directions of the Finance Ministry and the  Works Ministry respectively.
Its further revealed that the trouble between the two giant factions hit the roof when she arbitrary went against the advice of the Attorney General to cancel and blacklist Dott services and other local companies from having more road construction contracts.
However while Muhakanizi, the Attorney General and The Public Procurement and Disposal of Public Assets Authority (PPDA) insisted that blacklisting Dott services in particular is irrational and contrary to laws of Uganda, Kagina insists of her decision and has stood her ground.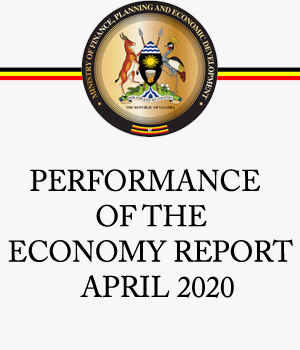 Despite Kagina's pleas to the President, Muhakanizi insists that Kagina and her team must adhere to the strict financial accountability mechanism in place and budgetary allocations. It is said that Muhakinizi has explained President Museveni that his actions are purely a matter of law and strictly in accordance with financial accountability practices as laid down in Public Finance  Management  Act of 2015. He is reported to have also told the President that as a Secretary Treasury it is his mandate to ensure the same Act is implemented and adhered to.
We also told that during the meeting, the president told Kagina to be a good listener and accept advice from experts and other government agencies. From the look of things, Museveni seems to have turned the guns against UNRA's Iron lady for her adamancy and failure to adhere to his directives.
In the letter dated 26th October, president also copied to Prime Minister, Minister of Transport and Works, Vice President, President Museveni noted:
"I recently wrote to you lifting my executive order on this company to allow it [ Dott Services] continue with their works in Uganda. This was after they agreed to stop delaying government projects with court injunctions when they fail to win contracts through procurement processes, but my quarrel with them together with blocking investigations," the president noted in one page letter.
He added: I am, however, still reading in the papers and being called by leaders from Bukedi region about the terminated contract of Mbale-Tirinyi road. Was this contract terminated because of my executive order? If yes, then it should have been reinstated, when it was lifted. Why didn't this happen and what was the problem?
President Museveni asked the UNRA executive director to award the contract to Dott Services as way of creating jobs to Ugandans.
"I advise you to use or follow my method/advise in this war of corruption but also creating a base for our children and grandchildren to be employed. This is why I have, at least once pardoned Ugandan companies when they make mistakes. This is my strategy to create jobs and wealth by supporting local companies in whichever way possible'' Mr. Museveni said.
It should be noted that Dott Services is owned by Venugopal Rao, Maheswara Reddy – managing director of Dott Services – Prasad Reddy and Komi Reddy – all of Indian origin.