The Leader of Opposition Parliament Winnie Kiiza has tasked government to address concerns by striking doctors rather than threatening and forcing them to go back to work without their issues being addressed.
Speaking to the Media during the press conference at Parliament, Kiiza noted that government must swallow its pride and handle medical workers' demands with humility.
The Kasese District Member of Parliament added that the Medical Doctors are not demanding for what we can't afford but it is a matter of priority.
"The regime has majored in minors at the cost of our lives as citizens. It is absurd to push health professionals to the wall. Irresponsible orders and threats against them is not the solution. We must listen to them and accord them the treatment they deserve."Kiiza said.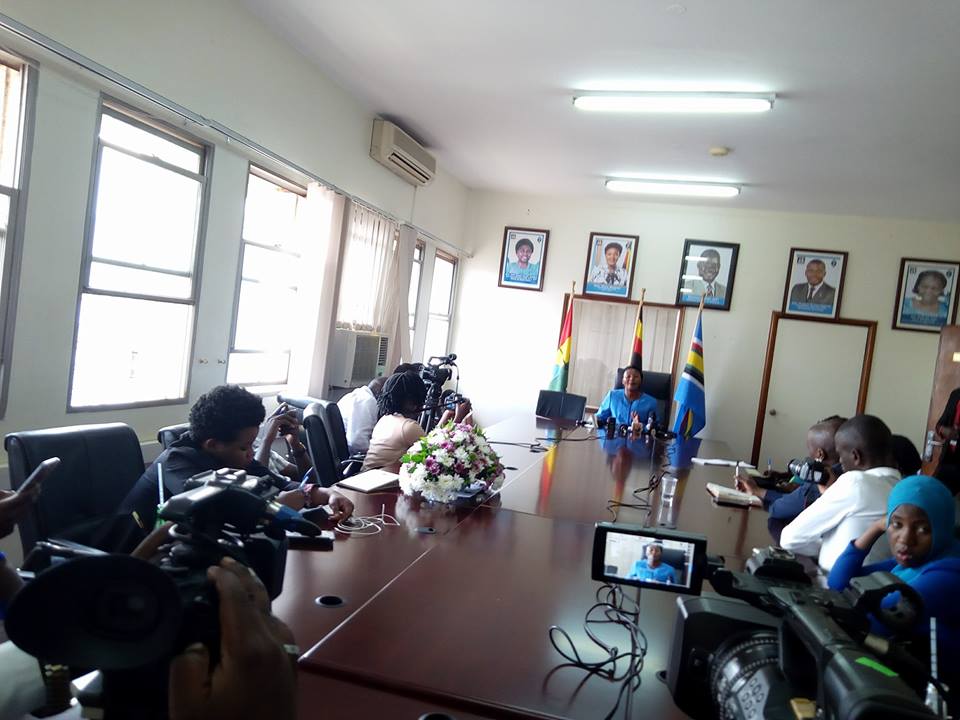 She also said that The Head of state has chosen to fund his life presidency project against the hundreds that are succumbing to death due to the strike. Thereby calling for the need of priority change where funds should be channeled to the health sub sector to save lives of our citizens.
This serious call comes in the midst of controversy after doctors declared an industrial action last week, demanding better pay and improved working conditions.

The strike has since paralyzed business in health facilities, prompting government to swing into action with an iron hand.