Uganda's leading opposition figure Dr. Kiiza Besigye who doubles as the former Forum for Democratic Change presidential candidate has this afternoon played a cat and mouse race in Mbarara.
Besigye is the area for the anti-age limit removal campaign that was slated to take place at Kakyeka stadium.
News reaching our desk reveals that special Besigye's media aide Ronald Muhinda has been arrested and Several FDC supporters remain under lock down in their cars at round about in Mbarara town.
However Police efforts to have Besigye arrested are being constrained by the huge number of his supporters who have jointly threatened to cause chaos once anything happens him.
According to police, Besigye is being blocked for organizing an unlawful rally against the public order management act.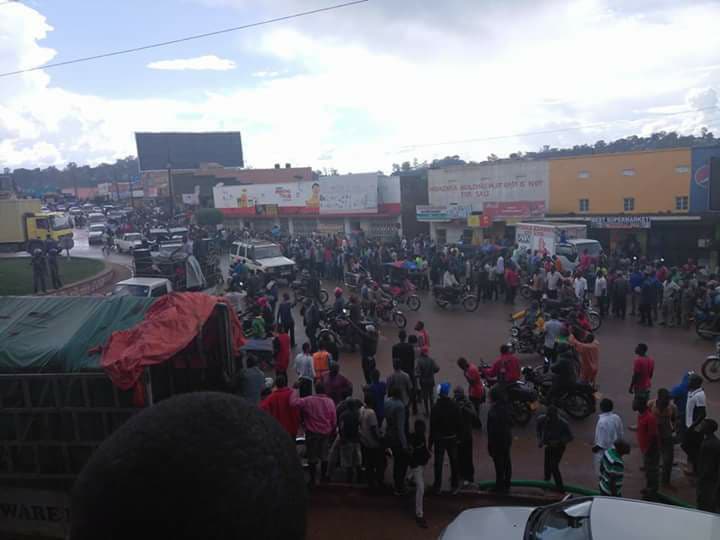 It should be note that recently security officials banned FDC open party presidential campaigns.

According to the letter signed by the Inspector General of Police Gen. Kale Kayihura, reveals that the party members should either conduct indoor meeting or forego the meetings.
IGP adds that the party his going to conduct an Electoral College system of voting therefore stipulating no need for conducting general open campaigns.
Police also says that the party has on several occasions went against the public order management act something that has resulted into security threats since the open campaigns are conducted illegally.
However according to the party members, they have vowed not to dance to the police orders because they have a right to assemble at anytime and anywhere.