As the committee on legal and parliamentary affairs chaired by West Budama South MP Jacob Oboth-Oboth Climaxes with getting public views on the Constitutional Amendment Bill No.2 of 2017, a number of events are happening in and outside Uganda's ruling party.
News reaching our desk, reveal that a number of pro Magyezi bill lawmakers are swimming in millions of money following the bold decision to back the Head of State amidst series of gigantic threats and controversy from the general public.
Our insider sources at State House have intimated to us a touching experience on how some legislators have endlessly black folded the President Museveni for reasons  aimed at bagging money.
It is said these MPs and other NRM mobilisers have been telling President that the anti-age limit removal lawmakers have been seen with huge sums of money from Civil Society Organizations to decampaign the age limit bill.
They are reported to have told the President that the opposition members are busy bribing locals at night across the Country, something which is baseless.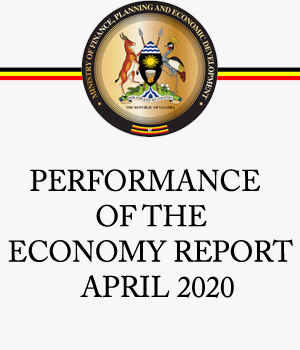 As a way to lure the Head of State into acceptance, the "conmen" managed to convince the President that those against age limit removal have been receiving funding the Great Lakes institute for Strategic Studies (GLISS) and Action Aid. GLISS is owned by Godber Tumushabe a Civil Activist while Action Aid is a USA aid firm.

On the other hand, some MPs are said to have been faking arrest warrants from City loan shucks to present to President Museveni, showing how badly they are indebted so that he can bail them out.
One of the ruling party Members of Parliament who talked to us on point of anonymity told us that most MPs know that the electorates are against the bill but they cannot denounce the move because they know it's the only way they can easily get tax free and undocumented money from government.
"Leadership is not easy! You see us driving expensive cars and getting what you call a lot of money, but my friend, that money is very little to us because the demands and the hands begging us for the same are overwhelming" the MP narrated to told us.
It's on record that according to the financial pay slip for one of the MPs heavily pushing for the removal of the age limit, Hon. Simeo Nsubuga from Parliament of Uganda in the month of August, depicted him as one of the most indebted legislator in the 10th parliament.
The pay slip indicated that out of about over UGX. 33 million monthly pay to the legislators, the former police mouth piece was only able to take home about shs 2m leaving over 90% of the salary nursing loans.
It is said that for this reason, most MPS have not even conducted genuine consultations besides the big facilitations from President Museveni.  Instead, It is said that these monies have been invested into buying houses in Nairobi, South Africa and Dubai.