As the Forum for Democratic Change radicals celebrate Patrick Amuriat's victory that left Gen. Muntu displaced, its unbelievable that Members of the ruling National Resistance Movement [NRM] has expressed great worry and pain for their former ally.
Speaking while appearing on Capital Gang on Saturday morning, the government spokesperson Ofwono Opondo said that Muntu is not an FDC class.
He described FDC as party of radicals and people who don't want to face reality something he noted that it will instead burry the party.
Ofwono added that Muntu deserves a party where he can trusted, and respected unlike the FDC party that looks at him as a mole simply because he is doing what is right for the future of the party thereby advising the former Uganda people's Defense Forces commander to come back home.
It should be noted that In April even before the FDC election road map was issued, Kampala Capital City Authority Minister Beti Kamya welcomed the call by NRM Secretary General Hon. Justine Kasule Lumumba to lure rtd Maj Gen Mugisha Muntu, back to the ruling party.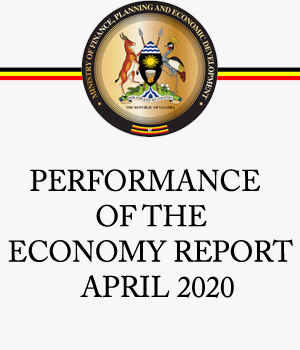 Lumumba, described Muntu as a man of unmatchable character and a potential replacement of his fellow Bush war veteran, President Museveni.
She noted that the former army commander is dining with a wrong team in the opposition, and that he should cross over to the NRM in the bid to consolidate his chances of leading Uganda as president.
Beti Kamya added that the oppositions Forum for Democratic Change lost track and that Muntu should indeed think of reconciling his woes with the NRM.
Kamya, a founder member of the FDC quit the party in 2008 following disagreements on the election of the National Party Chairperson, before forming her Uganda Federal Alliance.
Immediately after the FDC party results were announced, President Museveni's Senior Press Secretary, Don Wanyama, sympathized with Muntu and advised him to seek a new "political home".
"You can't help but feel for @mugishamuntu  That kind of rejection by the radical brigade of @kizzabesigye1 means only one thing; look for a new political home!," Don tweeted.
During his acceptance speech, Muntu apologized to the radical party members who believe that opposition means being at war and roaming streets with strike claims "defiance".
"May I also take this opportunity to sincerely apologize to those who don't trust in me; I sincerely apologize. It wasn't my intention to waste your time up to this time." Muntu stated.
He thanked his campaign team, supporters, delegates and all those that made all he did possible, not only believing in him and his capabilities, but also showed Uganda what politics could be. What it should be.
However unlike the precious elections when he always announced to work together with the winner, this time round, he only gave room for his plan B which he will soon declare therefore time will tell if he will welcome the call back home, form his new party of the people who believe diplomacy or remain at Najjanakumbi based Forum for Democratic Change.