President Yoweri Museveni directed a State funeral for the late Deputy Chief Justice Emeritus Hon. Eulalia Laetitia Mary Namukasa Mukasa-Kikonyogo.
The Presidential directive was issued on Tuesday, November 26, 2017.
According to a letter dated 29th November 2017 signed by the Permanent Secretary Ministry of Public Service, Ms. Catherine Bitarakwate Musingwiire,her Ministry (Public Service) is mandated to coordinate the state functions granted by the state.
A government committee has been constituted to coordinate preparations for her befitting send-off. The committee draws representation from the Office of the President, Parliament,  Office of the Prime Minister, Ministries of Internal Affairs, Information & Communication Technology and Inspector General of Police.
All coordination is being made by relevant permanent secretaries and their relevant ministers, in conjunction with the Judiciary and the bereaved family.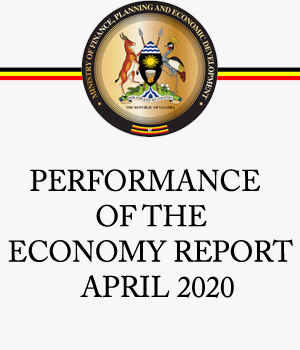 On November 29, The 1st Deputy Prime Minister, Gen. Moses Ali, chaired the first Government meeting over the funeral/burial arrangements for the late DCJ Emeritus in the Prime Minister's Office in Kampala.

Here,it was agreed that the Leader of Government Business was to present a motion to Parliament so that the Hon. Speaker could announce a Parliamentary sitting on Thursday (November 30) in her memory.
The body will be expected to lay in state at Parliament at 12:30 pm for viewing and there after it will be taken to the House at 2:00 pm for a Special Parliamentary Sitting.
At every stage of the programme (Rubaga Cathedral, Parliament, Lweza Church, Vigil at Kitende and Burial at Namulamba,Mityana) until her burial on Saturday, a Government Representative will be designated by the Hon. The Prime Minister.
A 10-gun salute will be accorded to the late DCJ Emeritus at her burial on Saturday by a Special Police Force as a show of respect for her exceptional services in her Professional Career.
Confirmed Funeral Programme
Thursday 30th November between 9:00 am and 11:00 am: Requiem Mass at Rubaga Cathedral
Thursday 30th November between 12:00 pm: Body at Parliament for selected viewing and thereafter to  the House for a Special Sitting starting at 2:00 pm.
Friday 1st December at 10:00 am: 2nd Requiem Mass at Lweza Catholic Parish, Entebbe Road and thereafter, the body will be taken to her family home in Kitende for a vigil.
Saturday 2nd December at 12:00 pm: State Burial at her ancestral home in Namulamba, Mityana, starting with a Mass.