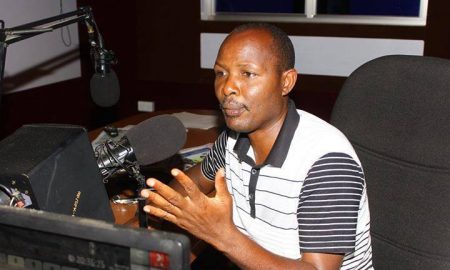 The former CA delegate Charles Rwomushana has said that Hon. Nandala Mafabi and FDC presidential flag bearer Col. Kizza Besigye have always played losing games but were this time successful in their plot to eliminate the former party president, Gen. Mugisha Muntu.
While appearing on NBSfrontline yesterday night, Rwomushana said that it was a strategic mission to chase Muntu and he congratulated them upon their win.
"The strategic mission of Nandala Mafabi and Kizza Besigye was to chase Muntu and I should congratulate them," He said.
However, Nandala Mafabi denied the allegations made by Rwomushana claiming that they had no issues with Muntu and the only people who had a hand in these elections were the voters.
"The delegates voted. Nobody chased Muntu. Our constitution is clear and we follow it," Nandala defended.
Nandala Mafabi further added that he is in good terms with Muntu and has never tried to wage war with the former party president.
"I have never fought Muntu. Besigye has never fought Muntu. I don't know how we fought him. I didn't carry a hammer, "he defended.

Rwomushana further advised opposition members to reorganize themselves instead of causing exclusion if they want to achieve the change they keep talking about.