Self-proclaimed Ghetto Gladiator and Kyadondo East lawmaker Hon. Kyagulanyi Robert Ssentamu has described president Museveni as Uganda's biggest coward.
Speaking while appearing on NBS Frontline on Thursday night, Bobi Wine stated that Museveni fears intelligent people reason why he surrounds himself with inferior and visionless people.
"President Museveni used to surround himself with intelligent people. These days his confidants are Abiriga and Anite. If Uganda has any coward, it's President Museveni. He is so scared." Bobi Wine said.
Bobi wine also accused the Head of State and his team of twisting issues of National importance to party levels something that has slowly killed the excellent capacity of different government institutions since everything including social services is taken to be political.
The celebrated musician turned politician added that there should be need of leaders adopting a spirit of speaking the truth rather than misleading the public with useless propaganda simply because it benefits some individuals especially President Museveni.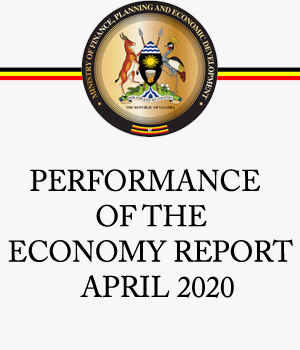 "These guys love twisting facts. They want the public to believe that we are violent. I was holding a stick but Museveni at my age was holding a gun. We stood up to defend ourselves. We are not the sitting type." Bobi Wine added.
He also said they are determined on the fight against age limit removal not because of having grievances with the Head of state but all is being done for the sake of the future of the country that seems to be unclear over the continued abuse of office by some government officials.
"Let's not lie with impunity and hide facts. Our government is in panic mode. They don't like facts. Museveni took guns and that's how intolerant he is. We are decent enough to just speak but others won't take this junk.'' He noted.
These statements come a head of the famous TogiKwatako Reloaded week a special anti- age limit removal countrywide campaign by the opposition.