State Minister Hon Godfrey Kiwanda Ssubi has described president Yoweri Kaguta Museveni has Uganda's political 'Alpha and Omega'.
Speaking early this morning, kiwanda made it clear that he doesn't care about his people in the constituency but only cares about the ruling National Resistance Movement (NRM).
Kiwanda noted that he is not a Member of Parliament because of the voters but only due the mandate the ruling party gave him.
"You can call it whatever. It depends on how I presented it to the people. Nobody should deceive you that they went to consult in their constituencies." He arrogantly said.
He also noted that that he received and used the shs 29m age limit consultation but never consulted his voters since they all belong to the ruling party.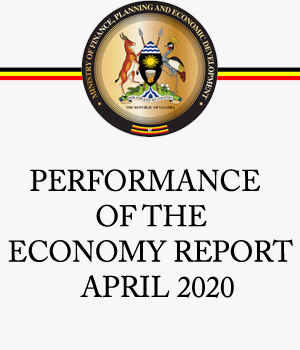 "I never consulted the people in my constituency. People gave me the mandate because of NRM".
Kiwanda stated twelve reasons as to why he wishes the constitution to be amended as detailed as below.
This is the position of the party
2. We need peace and stability to continue
3. Development
4. People have benefited from government
5. I'm not ready to stand as a president
6. We can't negotiate ourselves from power
7. Museveni is still interested to stand
8. There is no peace where countries have changed leaders
9. Article 102b is discriminative
10. We participate in elections to win
11. Amendment of 102 is not illegal. Constitution says 'touch me'
12. NRM took a decision.
It should be noted that minister Kiwanda and his fellow Mityana lawmaker Hon Judith Nabakooba were attacked by youths at a rally they had held to drum support for the Amendment of Article 102 (b) of the constitution.
The youths are said to have hurled stones at the legislators and forced them to abandon the rally in Kiyoganyi Township at the end of the month of October.
MP Nabakooba, a former national police spokesperson, condemned the attack and appealed to the police in the area to hunt down the radical youth and bring to book something was never effected till now.
Nabakooba later held an indoor 30 people youth consultation in fear of being attacked by other radical youth opposed to the life presidency bid and later posted on Facebook claiming the bill was okayed by the district.