As the year twitches, the annual HiPiPo Music Awards is one of the most anticipated events that hype the thrill of partying all night long as we celebrate fruits of Talent passion and hardwork.
The prestigious Award categories highlight excellent works of art from over 15 African countries.  The nominations feature among other artists from Angola, Zambia, Zimbabwe, Uganda, Kenya, Tanzania, South Africa, Cameroon, Nigeria, Ghana, Togo, Ivory Coast, Mali, Senegal and Congo with collaborations featuring artists of USA and Jamaican decent.
Innocent Kawooya, CEO HiPipo noted that HiPipo Music Awards, Africa categories further reflect HiPipo's broad embrace, celebration, and honor of music from Africa and by Africans that has entertained us and shaped our culture.
He added that the year has been good for music in Africa seeing many hit songs and club bangers being released that have continued to thrive and spread the reach of African art across different corners of Africa.
The winners of these Africa categories will be announced at the 6th HiPipo Music Awards grand finale slated for 17th March 2018 at the Kampala Serena Hotel.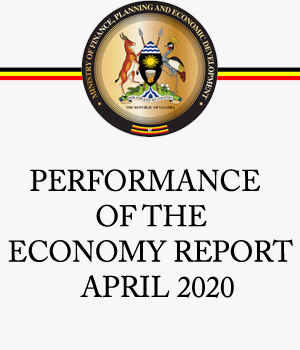 All nominees from Across Africa are invited to attend the glamorous awards event hosted in Kampala, Uganda the Pearl of Africa.
Voting for nominees in these categories is open through different digital channels, including the project website and social media using strictly the defined hashtags.
Full list of the 6th#HiPipoMusicAwards Nominees
Africa
AFRICA SONG OF THE YEAR
Alikiba – Seduce Me
C4 Pedro Ft Sauti Sol – Love Again
Cassper Nyovest – Tito Mboweni
Darassa Ft. Ben Pol – Muziki
Davido – IF
Diamond Platnumz Ft. Ne-Yo – Marry You
Eddy Kenzo – Jubilation
Jah Prayzah Ft. Mafikizolo – Sendekera
Major Lazer & DJ Maphorisa – Particula (ft. Nasty C, Ice Prince, Patoranking & Jidenna)
Roberto – Into You
Runtown – Mad Over You
Sheebah –  John Rambo
Wizkid – Come Closer Ft. Drake
AFRICA VIDEO OF THE YEAR
AKA – Caiphus Song
Davido – Fall
Diamond Platnumz Ft. Morgan Heritage – Hallelujah
Flavour – Baby Na Yoka
Mafikizolo – Love Potion
Major Lazer & DJ Maphorisa – Particula (ft. Nasty C, Ice Prince, Patoranking & Jidenna)
Mr. Eazi – Leg Over
Sarkodie – Pain Killer Ft. Runtown
Sauti Sol Ft. Patoranking – Melanin
Sheebah – The Way
Tekno – Rara
Tiwa Savage – All Over
Toofan – Terre
BEST FRANCOPHONE AFRICA ACT
Adiouza – Ma La Nob
Awilo Longomba – Esopi Yo  ft. Tiwa Savage
Daphne – Calée
Dj Arafat –Kpadoompo
Dj Kerozen – Le Temps
Fally Ipupa – Eloko Iyo
Maabo – Yako Waral
Serge Beynaud – Akrakabo
Sidiki Diabaté – Je Suis Désolé
Toofan – Terre
East Africa
RWANDA VIDEO OF THE YEAR
Butera Knowless – Uzagaruke
Charly na Nina – Zahabu
Meddy – Ntawamusimbura
The Ben  – Habibi
SONG OF THE YEAR RWANDA
Bruce Melodie – Ikinya
Butera Knowless – Winning team
Charly & Nina – Face to Face
Christopher – Simusiga
Deejay Pius – Wabulila Wa
Kid Gaju – Kami Ft. The Ben
Meddy – Slowly
The Ben ft. Tom Close – Thank You
Urban Boys – Mama
Yvery – Nkuko Njya Mbirota
SONG OF THE YEAR TANZANIA
AliKiba – Seduce Me
Darassa Ft. Ben Pol – Muziki
Diamond Platnumz – Marry You ft. Ne-Yo
Harmonize X Rich Mavoko – Show Me
Navy Kenzo ft. Patoranking – Bajaj
Rayvanny – Zezeta
Saida Karoli – Orugambo
Vanessa Mdee and Jux – Juu
WCB Wasafi Artists – Zilipendwa
SONG OF THE YEAR KENYA
Akothee – Baby Daddy
C4 Pedro Ft Sauti Sol – Love Again
Femi One ft. Kristoff – Tippy Toe!
Gabu Ft. Roberto – Be Nice
Khaligraph Jones – Nataka Iyo Doh
Nyashinski – Malaika
Octopizzo – TBT
The Band BeCa – Brathe
The Kansoul – Bablas (Hangover)
Vivian Ft Redsan – Attention
Willy Paul & Alaine – I Do
EAST AFRICA SUPER HIT
Alikiba – Seduce Me
Darassa Ft. Ben Pol – Muziki
Diamond Platnumz Ft. Ne-Yo – Marry You
Eddy Kenzo – Jubilation
Geosteady Ft. Charly & Nina – Owooma
Sheebah Ft The Ben – Binkolera
Wcb Wasafi Artists – Zilipendwa
Willy Paul & Alaine – I Do
EAST AFRICA BEST VIDEO
Diamond Platnumz – Eneka
Eddy Kenzo – Jubilation
Harmonize X Rich Mavoko – Show Me
Juliana Kanyomozi – I'm Still Here
Meddy – Ntawamusimbura
Sauti Sol Feat Patoranking – Melanin
Sheebah Karungi – The Way
The Ben – Habibi
Wcb Wasafi Artists – Zilipendwa
Willy Paul & Alaine – I Do
EAST AFRICA BEST BREAKTHROUGH ARTIST
Ben Pol [TZ]
Bruce Melodie [RW]
Darassa [TZ]
Lydia Jazmine [UG]
Meddy [RW]
Nyashinski [KE]
The Band BeCa [KE]
The Ben [RW]
Ykee Benda [UG]
BEST EAST AFRICAN COLLABO
Avril Ft A Pass – Babiee [UG/KE]
Bahati Ft Eddy Kenzo – Barua Kwa Mama [KE/UG]
Buravan Ft. AY – Just a Dance [RW/TZ]
Geosteady Ft. Charly & Nina – Owooma [UG/RW]
Navio Ft King Kaka – Throne [UG/KE]
Rabadaba Ft Jody – Body [UG/RW]
Sheebah Ft. The Ben – Binkolera [UG/RW]
Willy Paul Ft Rayvanny – Nikungushe [KE/TZ]
Uganda
ARTIST OF THE YEAR
David Lutalo
Eddy Kenzo
Geosteady
Rema
Sheebah
BEST MALE ARTIST
Chris Evans Kaweesi
David Lutalo
Eddy Kenzo
Geosteady
Navio
Ziza Bafana
BEST FEMALE ARTIST
Fille
Jackie Kizito
Mary Bata
Rema
Sheebah
Winnie Nwagi
BEST DUO/GROUP
B2C
Jayman and T Paul
Kent & Flosso: Voltage Music
Radio and Weasel
BEST BREAKTHROUGH ARTIST
Deena aka Sabrina Herr
Fik Fameica
Jayman and T Paul
Kent & Flosso: Voltage Music
Latinum
Vinka
MUST WATCH TALENT
Barbarita
Critical Emario
Dax Vibes
Icey Kiba
Jazz Mavoko
Josh SB
JY Jaxon
Mina Izah
Nina Roz
Rhona Salme
Zulanda
BEST DJ
Deejay Fikie
DJ Baby Love
DJ Bryan
DJ Hearts
DJ Mark
DJ Shiru
DJ Slick Stuart & DJ Roja
Selector Jay
ALBUM OF THE YEAR
B2C – Born to Conquer
Eddy Kenzo – Biology
Geosteady – Lovenjitis
Maro – Atwooki
Sheebah – Karma Queen
VIDEO OF THE YEAR
David Lutalo – Kwasa
Eddy Kenzo – Jubilation
Juliana Kanyomozi – I'm Still Here
Navio – Rider
Rema – Banyabo
Sheebah Karungi – The Way
SONG OF THE YEAR (UGANDA)
David Lutalo – Kwasa
Eddy Kenzo – Jubilation
Geosteady ft. Charly & Nina – Owooma
Radio & Weasel & B2C – Gutamiiza
Rema – Banyabo
Sheebah – John Rambo
BEST AUDIO PRODUCER
Andre
Diggy Baur
Dr Fizzo
Eno Befats
Henry Kiwuuwa
Nessim
Paddyman
Yaled
BEST VIDEO DIRECTOR
Grate Make – Dir. Pest
Meddie Menz – Dir. Meddie
Ng Filmz – Dir. Nolton
Swangz Filmz – Dir. Marvin Musoke
Virtual Media – Dir. Zyga Phix
Jah Live – Dir. Frank
BEST VIDEO EDITING AND VISUAL EFFECTS
Dir. Nolton for "Kwasa"
Dir. Meddie for "Banyabo"
Dir.  Cyril Ducottet for "Missing You"
Dir. Ken Heights Sabiiti for "Kale"
Dir. Authur for "Ngoma Bugoma"
Dir. Pest for "Stamina Daddy"
BEST SONG WRITER
Jamie Culture
Moses Radio
Dokta Brain
Rafiki
Black Skin
Andre
BEST HIP-HOP/RAP SONG
Big Tril – Bad Gyal Ting (Wanji)
Da Agent – Nkalabuka
Ffeffe Buusi – Yes No
Fik Fameica – Kutama
Mulekwa Nampeera – Abaana Bano
Mun G & Kemishan – Big Bumpa
Navio Ft King Kaka – Throne
Victor Kamenyo – Lagako
BEST RNB/SOUL SONG
Desire Luzinda – Kale
Juliana Kanyomozi – Right Here
Kenneth Mugabi – Naki
Naava Grey – Ndi Ndi Ndi
Rema – Kaliro
Sheebah – John Rambo
BEST RAGGA DANCEHALL SONG
Cindy Sanyu – Run This City
Latinum – Man Away
Rabadaba and Jody Phibi – Body
Spice Diana – Bimpe
Vinka, Kent & Flosso – Over Dose
Slick Stuart & Roja – Eva
Ziza Bafana – Joker
BEST REGGAE SONG
Bruno K – One For The Road
Easy Bash – Ebirooto
Jamal – Pressure
Juliana Kanyomozi – I'm Still Here
Naira Ali – So High
Serena Bata – Byamutima
Slave Ooman And Man Son – Ani Asinga
BEST RELIGIOUS SONG
Diana Nalubega – Mbega Urukundo
Exodus – Tosumagira
Fr. Joseph Tamale – Gumikiriza
Levixone – Esaala
New Chapter – Bingi
Swahaba Kasumba – Mwebale Okusiiba
BEST BAND SONG
Chris Evans Kaweesi Ft. David Lutalo – Nguwe Ani
David Lutalo – Kwasa
Mary Bata – Tugenda Komawa
Maureen Nantume – Malidaadi
Mesach Semakula – I Do
Sophie Nantongo – Akambayaya
Eddy Yawe Ft. Carol Nantongo – Tukigale
BEST CONTEMPORARY FOLK SONG
Chris Evans Kaweesi – Nakupenda
Kapalaga Baibe – Omwana Wa Maama
Kiti Makiti – Ngoma Bugoma
Maro – Nziranago
Navio – Tumunonye
Sarah Musayimuto – Nseyeya
Swahaba Kasumba – Jagaana
Winnie Nwagi – Kano Koze
BEST KADONGO KAMU SONG
Abdul Mulaasi – Byali Mu Plan
Gerald Kiweewa – Lukanyala
Hassan Ndugga – Kampala Agaanye
Jackie Kizito – Zirindaba
Kazibwe Kapo – Emundu
Sereste Kasule  – Mulamu
Willy Mukaabya – Wolokoso Ekyaana Kya Kayanda
BEST ZOUK SONG
Fille – Nakupenda (I Love You)
Geosteady – Tokendenza
Geosteady Ft Charly & Nina – Owooma
Lydia Jazmine – Nkubanja
Maurice Kirya – Go Insane
Rema – Yo Sweet
Zanie Brown – Muyaye
BEST AFROBEAT SONG
Big Eye Starboss – Bantute
Fille Clear Ft Babarita – Akatijjo
Irene Ntale – Stamina Daddy
Roden Y Kabako Ft Sheebah & Fik Fameica – Sitani Tonkema
Sheebah – The Way
Spice Diana – Bukete
Ziza Bafana – Mavuunya
BEST AFROPOP SONG
Ceaserous – Kilila
Eddy Kenzo – Jubilation
Kent and Flosso – Cheza  Mama
Lydia Jazmine – Drum
Rema – Banyabo
Radio and Weasel + B2C – Gutamiiza
BEST A-CAPPELLA GROUP
Canaan Gents
Cape Brothers
Jehovah Shalom
Sauti Ya Africa
Spring Gents
The Harmonics
BEST SONG FROM EASTERN REGION
Afande Miah Ft. Roo Ya Simba – Tunaweza
Genious Drey – Edeke Ejeni
Judith Akol – Aseu Ekatau
Ngobi Joel Ft Hoe and Yazo – Nafuna Omukisa
Park U – Kirintaka
Rexy – Kamalala
Sharon Sento Ft Byg Ben Sukuya – Hello Baby
Snr Gazampa Peter M – Biva Muntuyo
BEST SONG FROM WESTERN REGION
Deena Ft. Megatone – Murungi
Eddy Vybz – Kwikiriza
Figo West – Sente
Gen Geeon – Karongo
Kazoora – Okumbumba
Mat Henry – Tibyemizaano
Medotex – Bakakyakara
Penny Patra – Omukazi Ashweerwa
Ray G Rhiganz – Nuunu
Shine Omukiga – Omugane
Amani Amaniga – Zagwa
BEST SONG FROM SOUTHERN REGION
Omukajanga Jose MC Da Virus – Bakoone
Juicy Landy & Mr. Spelling – Ebaluwa
Kool Banti – Mukyaka Mukyaka
Navy Kayz and Trisha – Neighbor Ebintu byo
Nikea Ft. Ratigan – Tompaana
Tonny Rich – Masaka
BEST SONG FROM NORTHERN REGION
Beepee – Akello
Bushy the King – Sente
General Ice – Gin Aloo Obanga pe
Lucky Bosmic Otim – Osangala
Lucky Dee – Eni de Podi
Okeng Born town – Muziki Time
Pretty B – "Dwoka Dwoni Piny'
Profesa Maros – Ole
Twisky Fingaz – Nyongeza
W'ojok Dekoda – Luo Juice
BEST SCHOOL ACT
Buddo SS- This Is Buddo
Destiny SSS Hoima – The World Of My Dream
Global Junior School – Talanta
St Joseph SS Naggalama – Uganda Ekkula
St. Anthony Kajjansi – Ebitutta
Best Social Message (Inspirational ACT)
Juliana Kanyomozi – I'm Still Here
Maureen Nantume – Ndimuzadde
Rema – Banyabo
Sarah Musayimuto – Maama Nkusabira
Uganda Special Honors
HALL OF FAME
Born in Africa – [Philly Lutaaya]
Bus Dunia – [Herman Basudde]
Claire – Ronald Mayinja
Ddole y'omwana – [Lord Fred Ssebatta]
Drums of Africa – [Jimmy Katumba]
Ebinyumu – [Elly Wamala]
Ebisanyi – Kabuye Semboga
Jim – Joanita Kawalya [Afrigo Band]
Kimuli kya Rose – [Fred Maiso]
Malibongwe – Limit X
Walumbe Zaaya – [Paul Job Kafeero]
Wipolo – [George Okudi]
http://hma.hipipo.com/nominees-best-songs-videos-and-artists-from-africa/