It was a moment of pain and tears as Rwandese National Mr. Fidele Gatsinzi returned home on wheelchair and screaming of pain all over his body.
Fidele who has traveled in the country to visit his son studying at Mukono based Uganda Christian University (UCU) after Uganda's Military Intelligence (CMI) illegally picked up and detained him for 10 days.
It's said that Mr. Gatsinzi, was arrested on 9th December 2017 by RNC operatives in Uganda who work with the chief of CMI Brig.Gen Abel Kandiho. He was picked from an uptown mall, Capital Shoppers by CMI agents working closely with RNC fugitives Rugema Kayumba and Cpl Mulindwa aka Mukobozi and remains detained incommunicado till Tuesday.
Despite Ugandan laws stating that a suspect cannot be detained for more than 48 hours before being formally charged in the courts of law, Gatsinzi remained under detention without even access to legal counsel.
He continued to be held illegally with no relative, friend or consular official accessing him or knowing the whereabouts of his place of detention.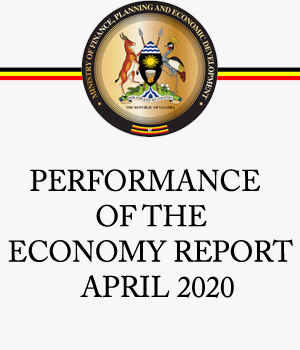 Speaking to the Media shortly after he returned back home, Fidele pins RNC's Rugema Kayumba currently in Uganda of plotting his arrest, detention & subsequent torture by CMI, the Ugandan intelligence service.
Fidel Gatsinzi pins RNC's Rugema Kayumba currently in Uganda of plotting his arrest, detention & subsequent torture by CMI, the Ugandan intelligence service. He is currently narrating the torture & horrific conditions he was subjected to. pic.twitter.com/XWkd1KXRwT

— Edmund Kagire (@kagire) December 22, 2017
However, this is not surprising since another Rwandan, Rene Rutagungira was detained illegally for almost 3months without any formal charges. Rutagungira was recently produced in the military court with trumped-up charges, which seem to be falling apart.  CCTV Cameras showed CMI operatives kidnapping him from a bar in a Kampala suburb.
Since September, dozens of Rwandans have been illegally detained under unclear circumstances by CMI and subjected to torture to induce false confessions that they allegedly spy for Rwanda.
On 23rd Sept 2017, three Rwandans, Bayingana James, Nsekanabo Lando Ali, Byaruhanga Nduwamungu Vianney were arrested by Uganda's CMI from Bukasa and detained in Mbuya for three months till their release in November.
BREAKING: Rwandan Fidele Gatsinzi arrested in Kampala by Uganda CMI agents returns home. But is in horrible state pic.twitter.com/nYwFEstrMu

— Fred Mwasa (@mwasa) December 22, 2017
A trend is emerging that is increasingly making Rwandans feel unsafe of traveling to and in Uganda.
It is a pattern in the form of a self-fulfilling prophecy: an innocent person is kidnapped, held incommunicado and tortured, and is made to confess to false accusations, then is brought to the public where CMI is able to "confirm" that the suspect "admits" to the accusations being brought against them.