We are not your sheep!!!
These so-called religious leaders think we are all stupid & Naive. From Rubaga to Namirembe, I have listened to their Christmas messages and they are attacking NRM MPs and General Museveni for removing the age limit clause in the constitution of Uganda.
These men who wear big rosaries have been exclusively silent the whole year when this life Presidency project was started by Simeo Nsubuga, Anite and Rapheal Magyezi.
Surprisingly these people think we are all kindergarten kids who can be fooled around!! Now that the life presidency project has been finalized and General Museveni has been officially installed as the King of Uganda (Ssabagabe); now they are pretending to be on the side of the masses by speaking out!
When we needed them most, they were exclusively silent and it's only Father Gaetano and a few religious leaders from upcountry that have been speaking out since day one. I can vividly recall the only time these
Leaders in Namirembe, Kibuli, Rubaga, Old Kampala etc spoke out was the day Museveni tried tableing the land bill because they know the land bill directly touches them since their institutions own chunks of land across the country.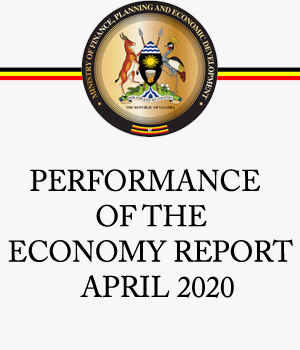 When you read the history of the oppressed, usually it was religious leaders that would side with the I'll read we. People like Bishop Desmond Tutu of South Africa would side with the oppressed and our own Bishop Janan Luwum; as long as these religious leaders in Uganda are in for materialistic benefits don't expect them to side with the oppressed! These so-called 'Men of God' drive the latest SUVs worth hundreds of millions with personalized number plates and swim in money.
To you Ugandans, don't be fooled by these people. They dine and wine with Ssabagabe. The 'Togyikwato campaign' has been the slogan and brand of the year.
Let these so-called Religious leaders show me the number of pronouncements they did about Togyikwato. It was always Opposition MPs, people in the Civil Society like us who came out strongly to oppose the life presidency project but now these people are pretending to be on the side of the people and Namirembe was as silent as a mortuary but I have to warn you; When a boat sinks, no one is safe! including people who pretend to represent Jesus.
When the present and future of the Country is at stake, there is neutralist!!
Like Martin Luther said
"In the end
We remember not the words of our enemies
But the silence of our friends"
Happy New Year go all of you who are siding with the oppressed including the few bold NRM Members of Parliament who chose to oppose the life presidency project openly.
GBU All!