The opposition leader of parliament, Hon. Winnie Kizza has asked Ugandans to stay alert and aware of Museveni's motives.
According to Winnie Kizza, she says that the president has told many lies and therefore should not be trusted or given another term in parliament.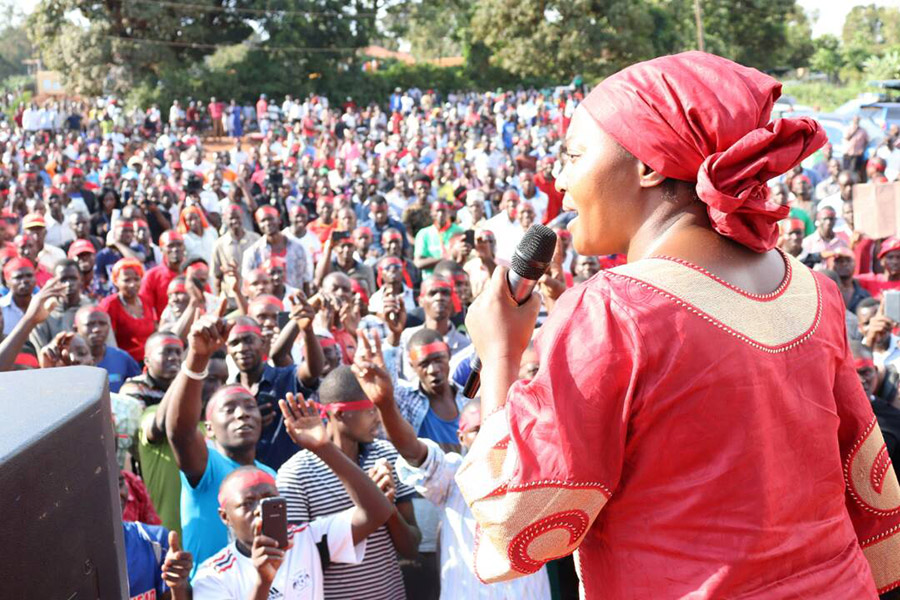 "Museveni is a very shameless man. He is going to confuse all of us and continue messing our constitution. We as Ugandans should fight this behavior and protect the constitution," said Winnie Kizza.
Much more, she adds that she is going to court together with other members of parliament against the amendment because the whole process was carried out in an illegal manner.
"We are going to court so that we can get clarification about the manner in which this bill was passed. We want to know if it is legal to pass a bill under military control," she added.
Winnie Kizza also asked the constitutional court for clarification and interpretation about the way high court handled Kadaga's case. It should be noted that court dismissed the case that had been brought to it by the six suspended members of parliament who were accusing Kadaga of suspending them after adjourning the house something which is illegal.
However, the Kasese law maker believes that as opposition members, they are still strong enough to fight the bill that is now an act because it's not the first time Museveni signs a bill and it is later rejected in court.