President Yoweri Kaguta Museveni has described critics and antagonists as unpatriotic and saboteurs against development in the Pearl of Africa.
Speaking during his New Year Message at his country home in Rwakitura, Western Uganda, the Head of State noted that putting inconsideration of the achievements penned down by the Ruling National Resistance Movement (NRM) government, it's evident that Uganda is on the right track.
He added that according to the report published by the United States Research agency that indicated how Uganda shall soon have the fastest growing economy in the world was not a hoax since all that is needed to make this reality are already in place.
The said report notes that Uganda by 2025 will have the fastest growing economy with India coming second and other countries shall follow chronologically depending on how they fair.
Museveni however blasted the local Media for prioritizing the publishing and broadcasting negative news about the Pearl of Africa.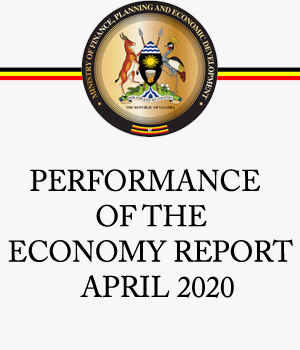 He cited an example of radio and Television talk shows that have endlessly broadcasted politics, personal and party differences, ignoring important issues like Regional cooperation among others.
Uganda economy review
Uganda's economy has grown at a slower pace in recent years, reducing its impact on poverty. Average annual growth was 4.5% in the five years to 2015/16, compared to the 7% achieved during the 1990s and early 2000s.
The economic slowdown was mainly driven by adverse weather, unrest in South Sudan, private sector credit constraints, and the poor execution of public sector projects. Amidst these, and as a reflection of an unrealized fiscal stimulus, growth slowed further to 3.5% in 2016/17.
The economy may recover to above 5% in 2017/18, and to 6% in 2018/19, if weather conditions improve, Foreign Direct Investment (FDI) inflows accelerate, the banking system stabilizes, and budgeted, capital spending is executed without delays.
Meanwhile, low business confidence, the ongoing strife in South Sudan and its subduing of segments of exports, and high credit costs all continue to weigh on private domestic investment. At the same time, private foreign investment in the oil sector could help support the recovery of growth, following the issuance of exploration permits.
The most critical risk to this outlook is regional instability, particularly in South Sudan and any election-related disturbances that take place in Kenya. Reliance on rain-fed agriculture remains a downside risk to real GDP growth, the poor's income, as well as export earnings.
The latter could be impacted by a flaring up of conflict in South Sudan, and any renewed refugee inflows that would add to the estimated 1 million South Sudanese already in the country. Meanwhile, further delays in the completion of a public investment program would prevent the productivity that could be gained from enhanced infrastructure, while an acceleration in domestic arrears would have an adverse impact on private investment and worsen the credit challenge.
Political Context
Following the end of the armed conflict in 1986, the National Resistance Movement (NRM) led by President Yoweri Museveni introduced a number of structural reforms and investments, most of which led to a sustained period of high growth and poverty reduction between 1987 and 2010. Similarly, Uganda has introduced ambitious public sector reforms in the past two decades.
This has resulted in the creation of a robust formal governance system and has helped improve public sector management and institutional quality. Voice and accountability, which improved between 2003 and 2008, have since declined, however. Policy and legal frameworks continue to improve, notably through the Public Financial Management Act (2015), although gaps in implementation in procurement and anti-corruption remain.